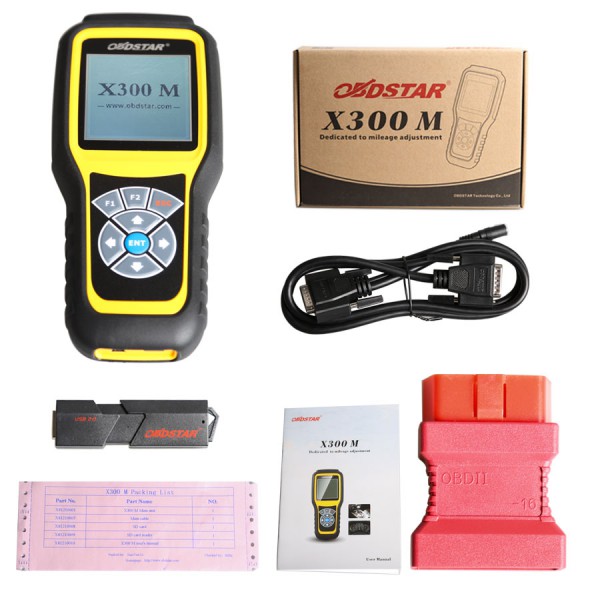 Recently obdstar company released another mileage correctionobdstar x300M OBDII. It's the powerful odometer correction tool and supports much more makes and models than the old version x100 pro D type.
Here is the the vehicle comparation for these two tools:
OBDSTAR X-100 PRO X100 PRO Auto Key Programmer D Type Vehicle Coverage:
Porsche, Benz, VW, AUDI, Ford, Chrysler, Skoda, Seat, GM and others
OBDSTAR X300M Vehicle Coverage:AUDI/VW/SKODA/SEAT, BENTLEY, BENZ, BESTURN, CHRYSLER(CHRYSLER/DODGE/JEEP), CITROEN, FORD, FIAT, GEELY, GM(BUICK/CADILLAC/CHEVROLET/HUMMER), GMC, GREATWALL, HYUNDAI, INFINITI, JAGUAR, KIA, LANDROVER, MAZDA, MITSUBISHI, NISSAN, OPEL, PEUGEOT, PORSCHE, PONTIAC, PROTON, RENAULT, ROEWE, SATURN, SMART, SSANGYONG, VOLVO  etc.
OBDSTAR X300M Features: Odometer adjustment (All cars can be adjusted Via obd), it is standard configuration: Odometer adjustment + OBDII
Language: English
Obdstar X300M odometer correction also supports update online free for one year. After one year, the update fee for another one year is 200USD.
Welcome to purchase it on cnautotool with best price 258USD.