Autel US is proud to announce the release of its largest, most powerful and most solution-driven automotive diagnostics tablet in its history, the MaxiSYS Ultra.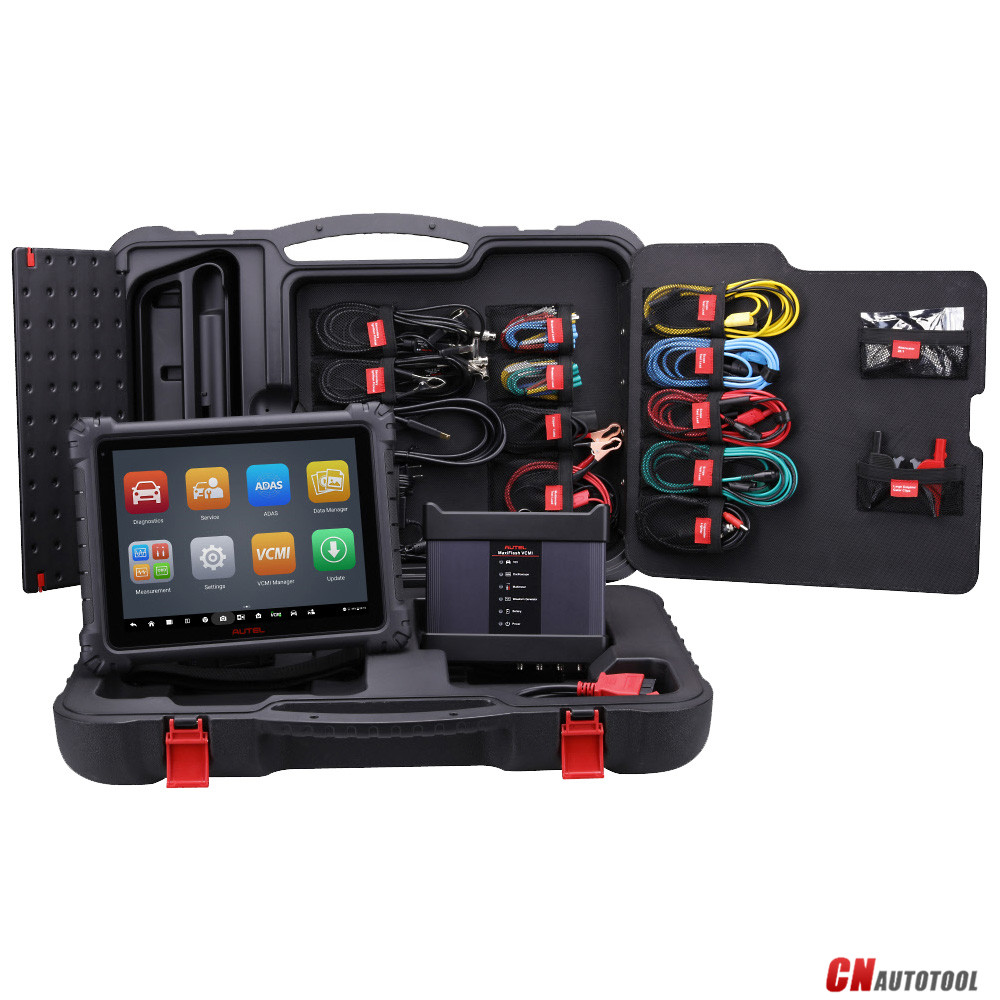 The Ultra is an impressive 12.9-inch, touchscreen tablet powered by an Octa-core processor (2.3GHz Quad + 1.7GHz Quad) with substantial 256GB built-in memory and features the MaxiFlash VCMI, a 5-in-1 communication and testing tool providing wireless vehicle communications between the vehicle and tablet and supporting the latest DoIP, D-PDU and Mega CAN vehicle communication protocols. The dynamic VCMI also functions as a 4-channel oscilloscope, waveform generator, multimeter and CanBUS tester.
MaxiSys Ultra Descriptions :
1. Autel updates provide latest OE level coverage for more than 80 US Domestic, Asian and European vehicles, including supercar
2. Exceptional OE-Level functionality from comprehensive OBDII diagnostics & services to advanced ECU coding and programming
3. Automatic system and software updates with real-time push message notifications via internet
4. Interactive Data Logging sessions enable direct contact with Autel Support for first-hand troubleshooting of diagnostic bugs and errors
5. One-stop multitasking designed for ideal management of workshop operations to keep all data files, customer info, and vehicle records well organized
6. Cloud-based Data Manager saves customer and vehicle records, scanner data and technician notes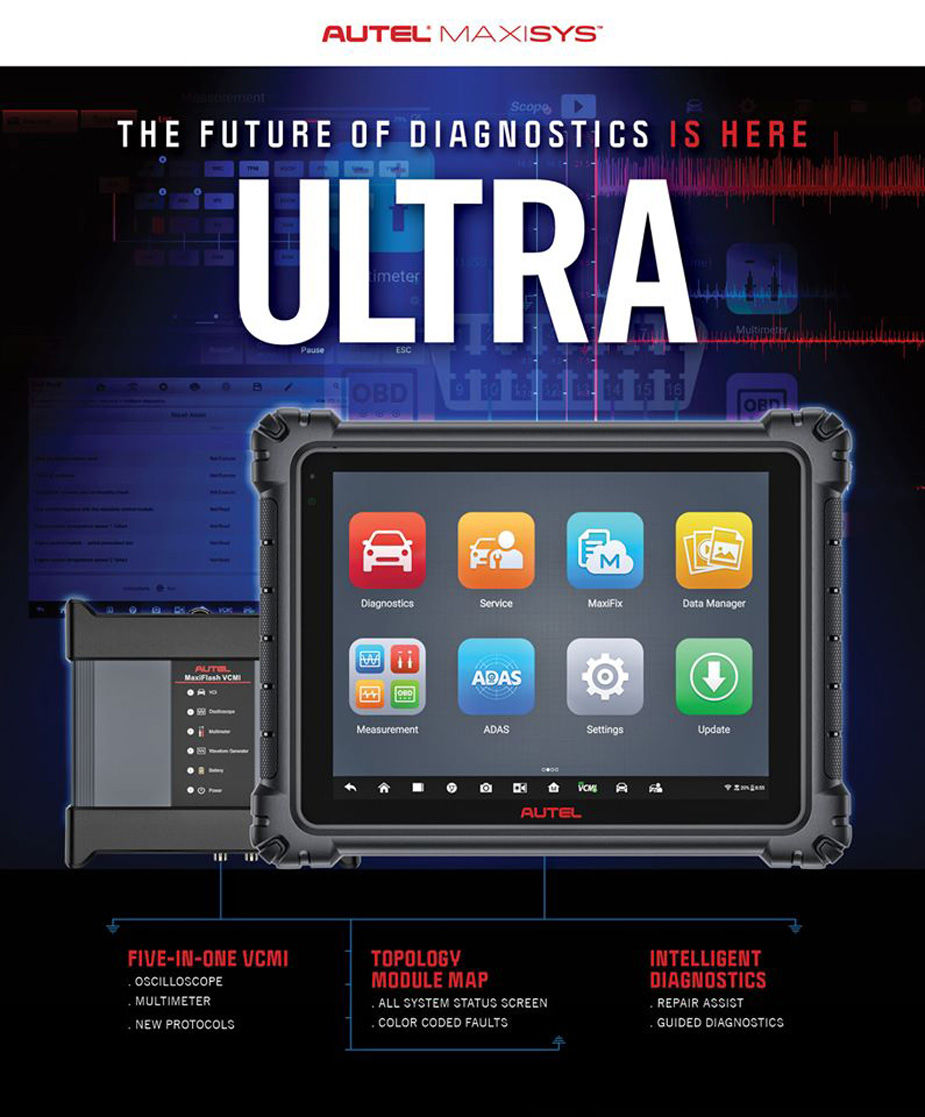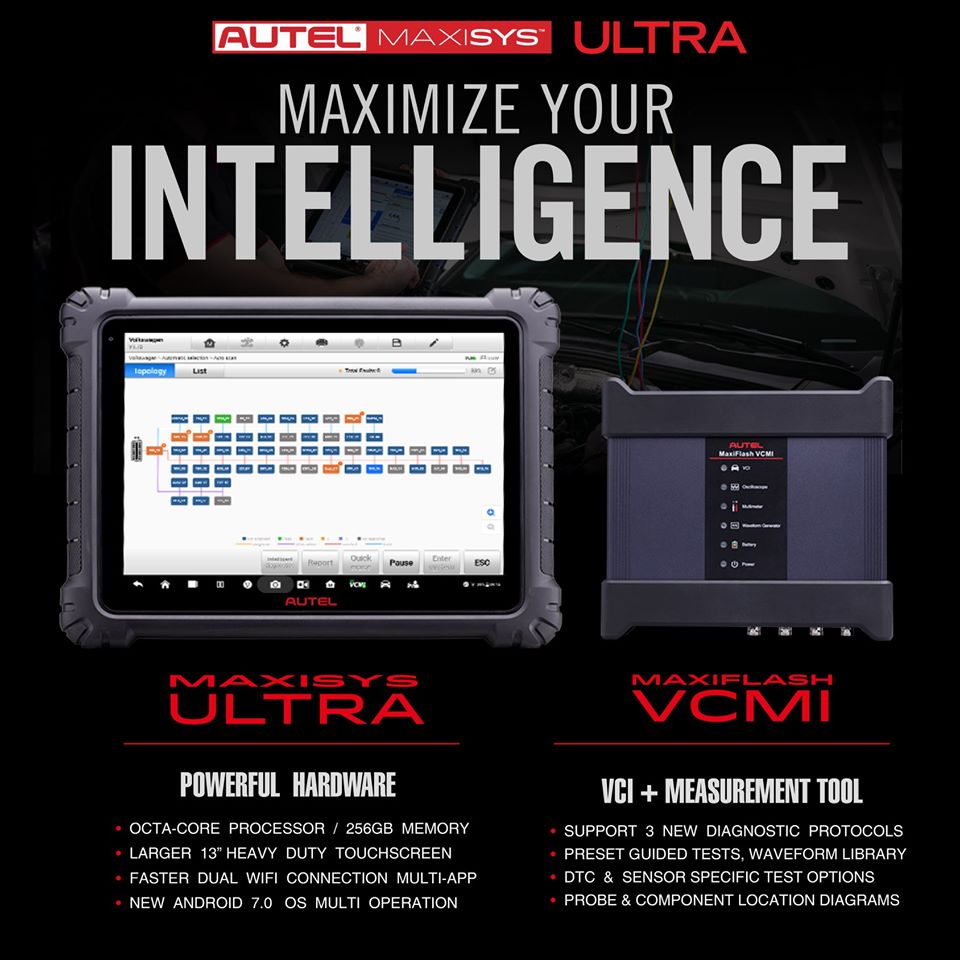 The Autel Maxisys Ultra features a rechargeable Lithium battery proving 8 hours of continues use, a convenient docking station and front and rear cameras.