Support both diagnostic and programming, while if you want to make key programming, still need to buy Security Card for Nissan Consult 3 Plus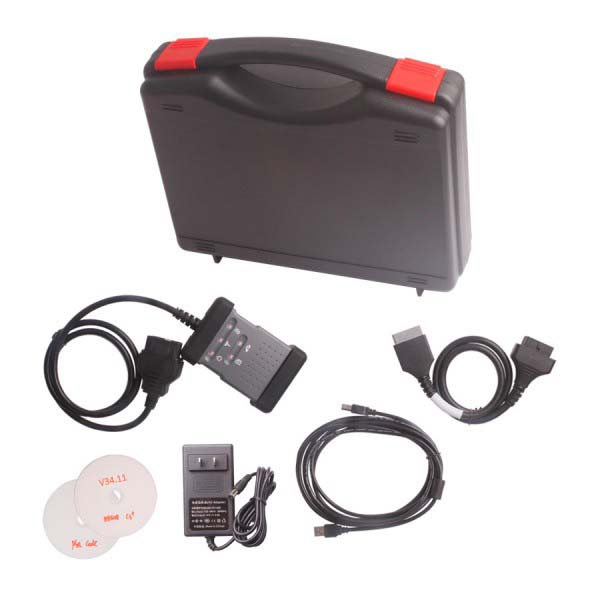 Nissan Consult3 Plus v75.20 software installation:
1.Uninstall the firewall, antivirus software.
2.Install the Consult 3 plus V75.20 to the C drive in the "NTFS" format.
3.Nissan Consult 3 Plus V65.12 & up adds ECU programming function without working with immobiliser card.
Operating system: Windows XP and Windows 7/8/10 operating system. Cannot work on VISTA O/S. ( Windows XP SP3,Windows 7 Pro/Ultimate  is also supported)
The difference among Nissan consult 3, consult 4 and Nissan consult 3 plus as following :
1.Nissan consult 3 and consult 4 share the same software version and parts, the difference between them is the appearance and the quality;
2.Nissan consult3 plus is the newest-released Nissan diagnostic and programming tool, it supports the Nissan up to 2012 year.
3.All Nissan consult tools can't remap ECU and change IGN time-limited parameter.
Consult-3 Plus for Nissan can support all the models of the Nissan and Infiniti from 1996 up till now, with all Consult II & III functions .
And Consult III Plus can calcaulate the new 20 digital password for the Nissan new cars.
Consult -3 Plus for Nissan Functions :
1. Consult-3 Plus for Nissan (Nissan Consult 3+) work for all nissan car , infiniti car and nissan gtr car to 2018.
2. Consult-3 Plus for Nissan work with obd-16 connector for the new kind of car, work with 14 pin connector for the old kind of car.
3. Consult-3 Plus for Nissan support nissan car electrolic system diagnostic function.
4. Consult-3 Plus for Nissansupport nissan electromobiles such as Leaf.
Conslu-3 for Nissan Car List:
1. Scantool Diagnostics: for all Nissan,Infiniti,GTR;
2. Immobi and Smart key: for all Nissan,Infiniti,GTR;
3. Nissan GTR: for Nissan GTR Diagbostics,Immobi;
4. Electromobiles car: for Nissan Electromobiles car Diagbostics and Immobi; For immobilizer key programming function, you need to purchase Nissan Conslut-3 Plus Security card together.
Consult-3 for Nissan Packing List:
1pc* Consult 3 Plus for Nissan Vehicle Communication Module + OBD16 Cable
1pc* 14Pin Line for Nissan
1pc* USB 2.0 Cable
1pc* Casebox
1pc* HDD 160G (option)