Some customers get trouble in Xtool X100 Pad2 " Not enough storage space is available".Here CnAutotool share the solution to solve this problem,hope it is helpful!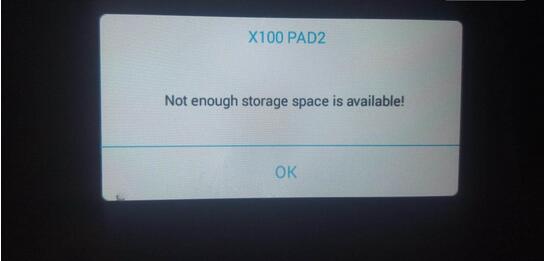 The X100 Pad2 user's feedback:
Tablet Series Car Diagnosis BMW V10.65 this I can't update
I update today Skoda, VW, Audi diagnosis and immo GM … all OK
Only BMW diagnosis not working …. still have problem ??
working … WoW ??
Thank You