The tried and true CAT Adapter 3 (Also know as the CAT Comm III)  adapter that is manufactured by Caterpillar has been upgraded. The old part number, 317-7484, has now been replaced by part number 466-6258. We took this opportunity to try and find out what has changed with this new adapter.
The first thing we did is buy one, and open up the box. The box itself appears to be the exact same, and there are no changes that can be noticed. Here is what the inside looks like: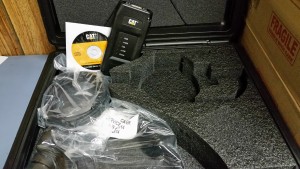 Opening up the new CAT Comm III adapter 466-6258 for the first time.
There are 4 components in the box:
CAT Comm Adapter III
CD for installing the drivers
USB Cable (From device to your computer)
6 & 9 pin cable (from device to your truck)
We then took a closer look at the adapter itself. It is labeled with part # 317-7485 as you can see in this picture: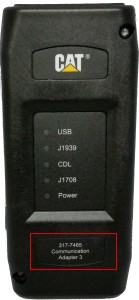 This is the exact same part # as found in the original kit, part # 317-7484. So what gives? CAT raises the price a couple hundred dollars, but the adapter is the same? Lets dig a little further. The kit also contains a CD, USB cable, and 6/9 pin connector. Upon inspection, everything in this kit is exactly the same except for the provided connector pin cable. Here is what the old kit and the new kit contained from CAT:

The only difference between the "old" and "new" CAT Comm III kits
At first glance, we assumed this was a standard 6-pin and 9-pin cable. However, upon closer inspection we noticed that this cable is a 14-pin cable and 9-pin cable. The only other time we've seen a 14-pin cable has been on the Volvo equipment, so this is a bit different. It would make us believe that CAT has some dash connector changes coming up on new equipment, which required the change in the cable.
Now that we know the differences, we headed to the CAT Intranet site (yes, we have access to this), and did a little web surfing. After looking up everything we could, we can find absolutely no documentation regarding the adapter change. There appears to be now difference in anything on this page, as you can see here: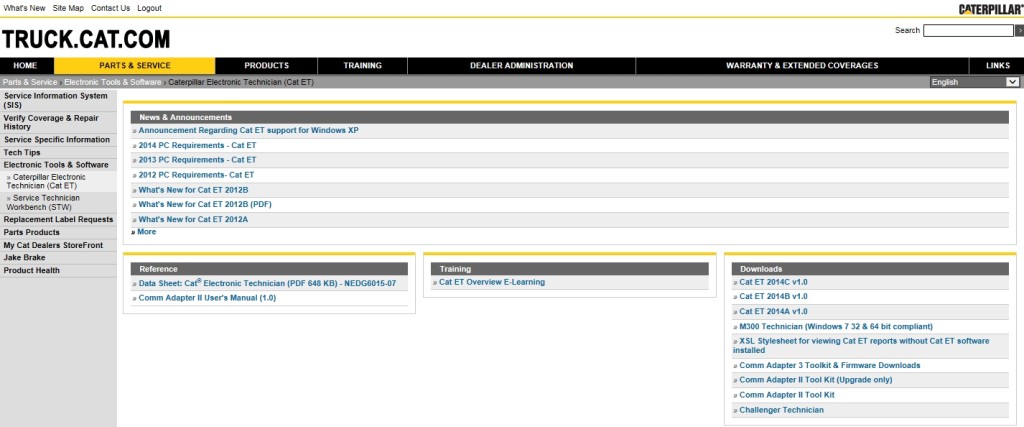 CAT ET Service Tools Website screen shot
There is a CAT Comm III Download section, so we checked that out. It hasn't been updated since October 2013. Professional Diagnostic Tools CAT also hasn't released anything in the "News and Announcements" section for almost a year.
With everything we've looked at, our conclusion is that the CAT part # 317-7484 appears to be the exact same thing as before, with the exception of the new cable. I'm sure we will learn more about the new adapter ends in the near future, but for now it appears that CAT has not made anything publically available.
If you are looking to purchase a CAT Adapter 3 kit, we do sell those at our store. They are available to US & Canada customers only.