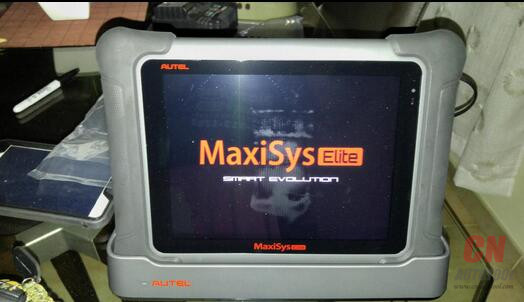 1.
Question:
What's the difference between the Autel MaxiSYS Elite Scan Tool and MS906 besides the programming or tire functions? Does it have more special functions?
Answer:
Maxisys elite include J2534 which can do ecu coding and ecu flash programming and other program, whic ms906 dose not include,
and maxisys elite's hard ware is the most advanced and fast diagnostic scanner, with Memory : 2GB RAM & 32GB Embedded Memory
Display : 9.7″Retina display with 2048X1536 resolution & Capacitive touch screen
Connectivity : 802.11a/b/g/n/ac WIFI
Version 2.1 3Mbs Bluetooth
RJ45 Ethernet Connection
3.0 USB (2.0 Compatible)
HDMI 1.4a
SD Card (Support up to 32GB)
Question:
Does it have the programming and relearning functions?
Answer:
Yes, The MS908CV supports commercial vehicle programming and relearn functions. The commercial vehicle models is from heavy duty trucks to medium and light duty diesels, and from buses to agricultural & industrial machinery. And the vehicle coverage can cover Volvo, Toyota, Foton Daimer, Isuzu, Bendix, Allison, Mack and much more.
3.
Question:
Does this system come with troubleshoot feature?
Answer:
Of course, it can diagnose cars, Read and clear DTC, the most important is it can do ECU coding & Programming, it's the most advanced diagnostic tool on CnAutotool, and the stock is very limited, and now we are conducting big promotion, if you need it please do not hesitate. Have more questions , just email us.
4.
Question:
Can this scanner be used to calibrate seat sensors
Answer:
Dear Sir , this auto scanner diagnostic tool can do it on most cars, but if you want to make confirmation just tell us the car model, year and VIN, we will have a check and tell u the result.
5.
Question:
How well does this unit reflash? I do alot of dodge, chevrolet and ford diesel diagnoscatics, does it work well with these? How is the bidirectional
Answer:
you will need a laptop hooked through the j2534 pass through module to program gm ford and dodge but you have to pay the subscription fee to do your programming.it works well on most vehicles bi directional controls it does power balance also for ford and gm not sure on dodge.