Lonsdor K518ISE Key Programmer is able to perform odometer adjustment on some car models including VW,Porsche, Ford, Jaguar, Land Rover, Mazda, Audi, Renault, Hummer, Hyundai, Kia etc.
Lonsdor K518ISE odometer adjustment car list
Here we go one by one.
1.Tab "VW", get option: IMMO4, Phaeton, IMMO2 & IMMO3.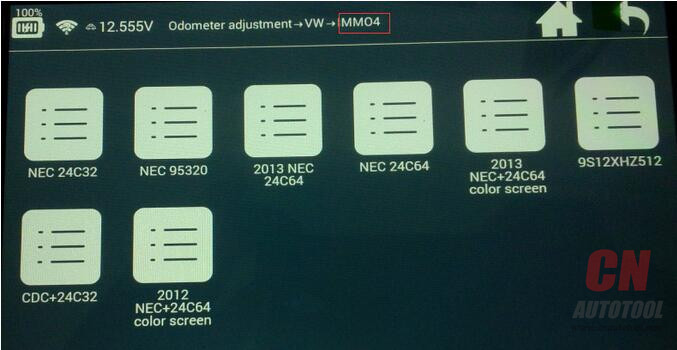 Tab "IMMO 4", have options: NEC 24C32, NEC 95320, 2013 NEC 24C64, NEC 24C64, 2013 NEC+24C64 color screen, 9S12XHZ512, CDC + 24C32 and 2012 NEC+24C64 color screen.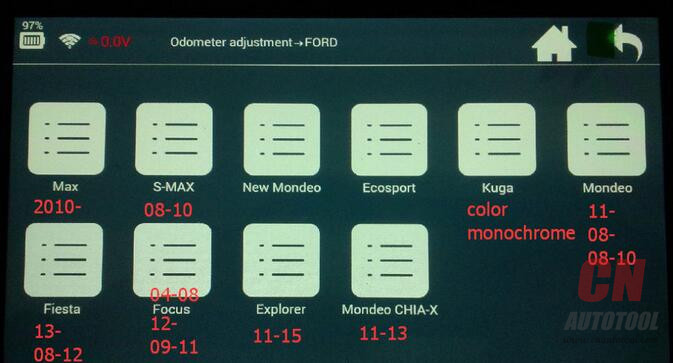 2.Tab "Prosche", you get options : Cayenne  2010-   panamera  2010-     918  2015
3.Tab "Ford" and you get options: Max (2010 -), S-Max (08-10), New Mondeo, Ecosport, Kuga (Color monochrome), Mondeo (11-, 08-, 08-10), Fiesta (13-, 08-12), Focus (04-08, 12-, 09-11), Explorer (11-15), Mondeo Chia-X (11-13).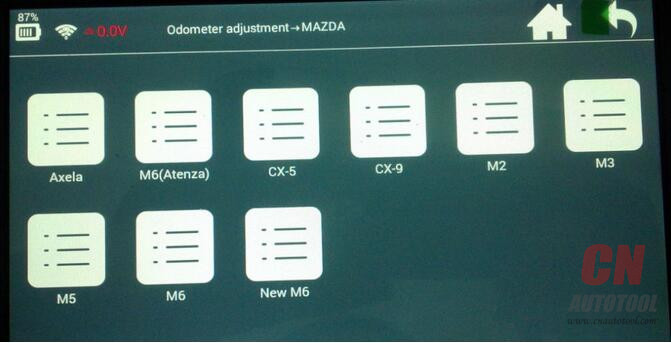 4.Tab "Jaguar " and you get options: Xj  f-type    xe2015-
5.Land rover coverage: Evoque 11-  range rover 10-  discovery 4  freelander2
6.Tab "Mazda" and get options: Axela, M6(Atenza), CX-5, CX-9, M2, M3, M5, M6, New M6.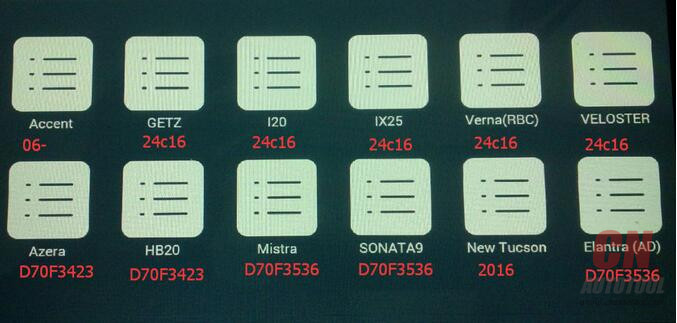 7.Audi coverage: a6L -2009
8.Renault coverage: type1
9.Hummer coverage:  h2 2007-
10.HYUNDAI coverage: Accent (06- ), Getz (24c16), I20 (24c16), IX25 (24C16), Verna (RBC) 24c16, Veloster ((24C16), Azera (D70F3423), HB20 (D70F3423), Mistra (D70F3536), Sonata9 (D70F3536), New Tucsom (2016), Elantra (AD) D70F3536.
19-06
11.car key programming Kia coverage: K5 (24c16, D70F3423, D70F3536), Ceed (24c16,D70F3423), Magentis (Optima) 24C16, Rio (24C16 2015 ), Sorento (2007-), Soul (24C16), Sportage (2008-), Sportage (Sportage R) 24C16, D70F3423, D70F3536, K4 D70F3536, KX5 D70F3536.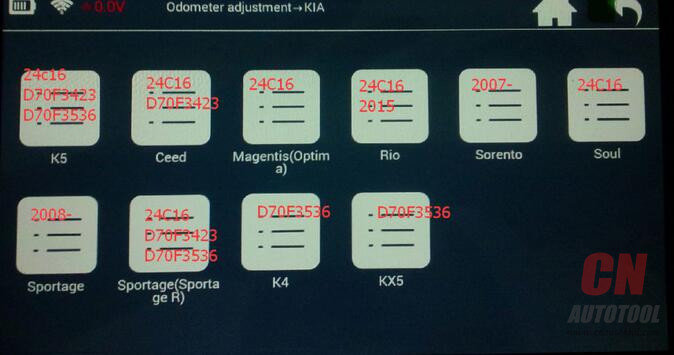 More to be upgraded…
Thanks.