MUT-III software download for PC:
Here are links for Mitsubishi MUT-III PRE15061-00 Multilanguage
Description:
MUT-III (Multi Use Tool) is a hardware-software complex for diagnosing Mitsubishi cars.
Contains:
VCI (Vehicle Communication Interface) – a hardware interface with which a diagnostic laptop is connected to a car, as well as some other diagnostic procedures;
set of diagnostic cables for connecting to vehicle diagnostic points (OBD-II connector, battery terminals, etc.);
Microsoft Windows laptop with proprietary software.
The MUT-III complex allows for the complete diagnostics of ALL electronic components of a Mitsubishi car, measurement of engine and transmission parameters, tuning and adaptation of electronic components of the car, updating the firmware (firmware) of the car blocks, etc.
You need to know that to change the settings of the "hidden functions" of the car (Lancer X, ASX, Outlander XL, Outlander III, Eclipse Cross, L200 V, Pajero Sport III …) in its pure form MUT-III is not suitable.
With its help, you can only unload from the car and load back the configuration files (kon-file). You can edit these settings with third-party software .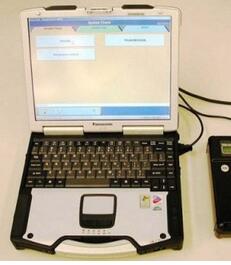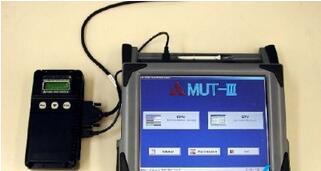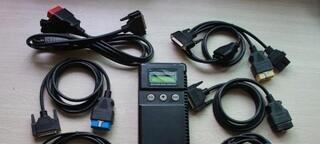 MUT 3 VCI (Vehicle Communication Interface):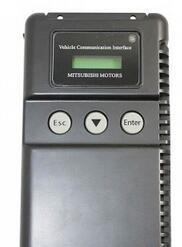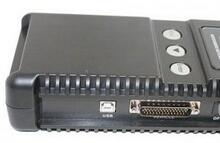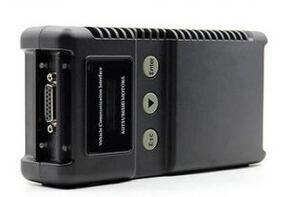 source
Mitsubishi MUT 3 install
So mine just showed up, but the software craps out mid-install. It left a MUT-III link on m desktop, but then it bitches about not having IE5. I'm running Windows 7, and I set the installer to run in XP compatibility mode. :-/
Tried an XP machine, got this error:
FAILED TO SETUP MSDE COMPONENTS ON MUT 3 CAESARCOMPDB2
I have installed no problem on W7 and XP
for W7 – run as admin, and also run internet explorer in full time compatibility mode.
for XP – it just worked.
4 . you can run MUT3 SW on windows7
it runs on Internet Explorer (yes, i know!)
before you run MUT3 – quit any IE windows you have open
– put your IE into Compatibility Mode.
5. In W7 it will error when you load up MUT3. it does for me anyways. just kill the error popup and off you go
6. when you first connect the VCI – wait a while – it will need to update the VCI firmware in some cases. just let the MUT3 S/W do it's thing. look on the VCI screen for details of what it's doing before you go any further
Conclusion:
Mut3 needs some patience… it was made at the time of web 0.1 or just before.…
It runs only on XP and only with a really old release of IE.
It is difficult (not user friendly) to choose the car's model.
It is very difficult to navigate from menu to item…
Good luck….