JPRO Professional truck scanner is the most comprehensive and powerful all makes, all models diagnostic tool available in the industry today. In one, easy annual subscription, JPRO provides a complete & unparalleled diagnostic service & repair solution with bi-directional functionality.
Notice: 
1.Software use period one year from the activation date, after one year can continue activate, we provide a free registration machine
2. Software version: please use 2016V1 or 2019V1 version, if use 2017 year software ,it will prompt update. it is better not to update. because after update ,it may occur uncertain errors
3.  Hardware version is USB version( without WIFI) , Driver version : USB 4.0.5983.2
4. Operation system support Windows 7 Ultimate 32bit&64bit,Windows 7 Professional 32bit&64bit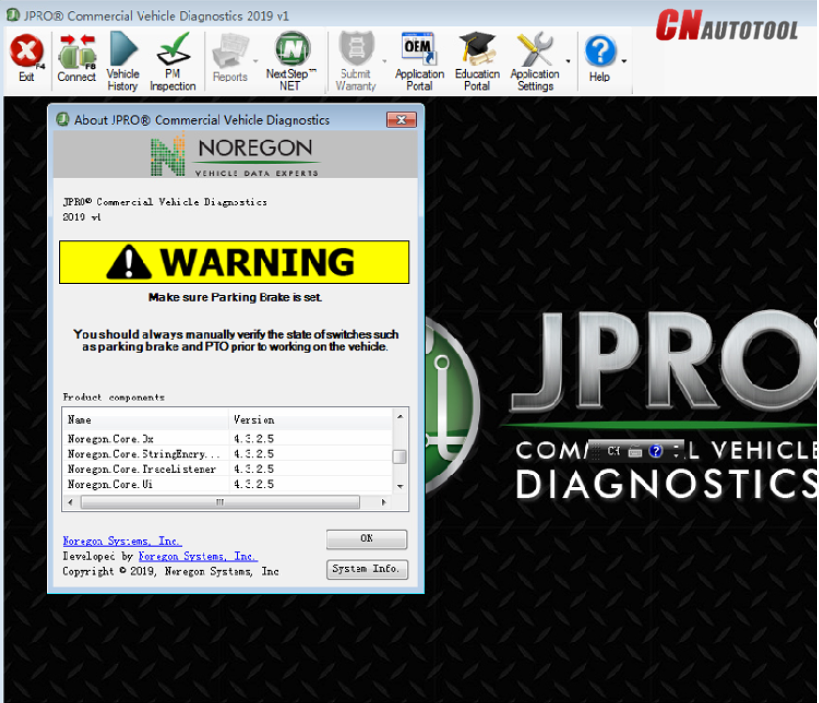 How to Use JPRO Professional to Perform DPF Regeneration
JPRO Professional can support DPF Regeneration for Cummins,Detroit,International,MACK,Paccar,Volvo and more. So here CnAutotool.com show you guide on how to use JPRO Professional to perform DPF Regen.
Preparations:
JPRO Professional Heavy Duty Diagnostic Software Download
Note:Please ensure you have followed all necessary safety precautions BEFORE performing a forced regen.
Procedures:
In the top left corner,vehicle health indicators may alert that you need to perform a DPF regen.
Click the "DPF Regen Needed" button
Then it will show the Aftertreatment Diagnostics screen.Notice in the top right,buttons indicate a needed OR inhibited regen.To initiate a DPF regen,simply click the "Start DPF Regen" button
Alternatively,click the "Aftertreatment Diagnostics" button from the toolbar will also launch the Aftertreatment screen
Additionally,you can access a DPF Regen from the Bi-Directional Test screen.Click the "Bi-Directional" button from the main toolbar.
Select the "DPF service Regen" test and click the "Start" button to launch the Aftertreatment screen
And for those who hold NextStep can access a DPF regen from the NextStep screen.
Click the "Bi-Directional" button on the right hand side.