Porsche Tester III Diagnostic Tool Piwis 3 PT3G with 128G SSD with Panasonic CF-MX3 Laptop
Porsche PIWIS Tester III is the new third-generation Porsche diagnostic tool, more user-friendly and faster and more efficient for auto diagnostics and online programming.
Hardware: Porsche Piwis III Tester
Software Version:  V39.7
Connection: Wireless / Lan Cable
Operating System: Win8-64 bit
Exclusive support for Porsche!!
New DoIP diagnostic technique based on Ethereum
Diagnosis for luxury vehicles but without lots of requirements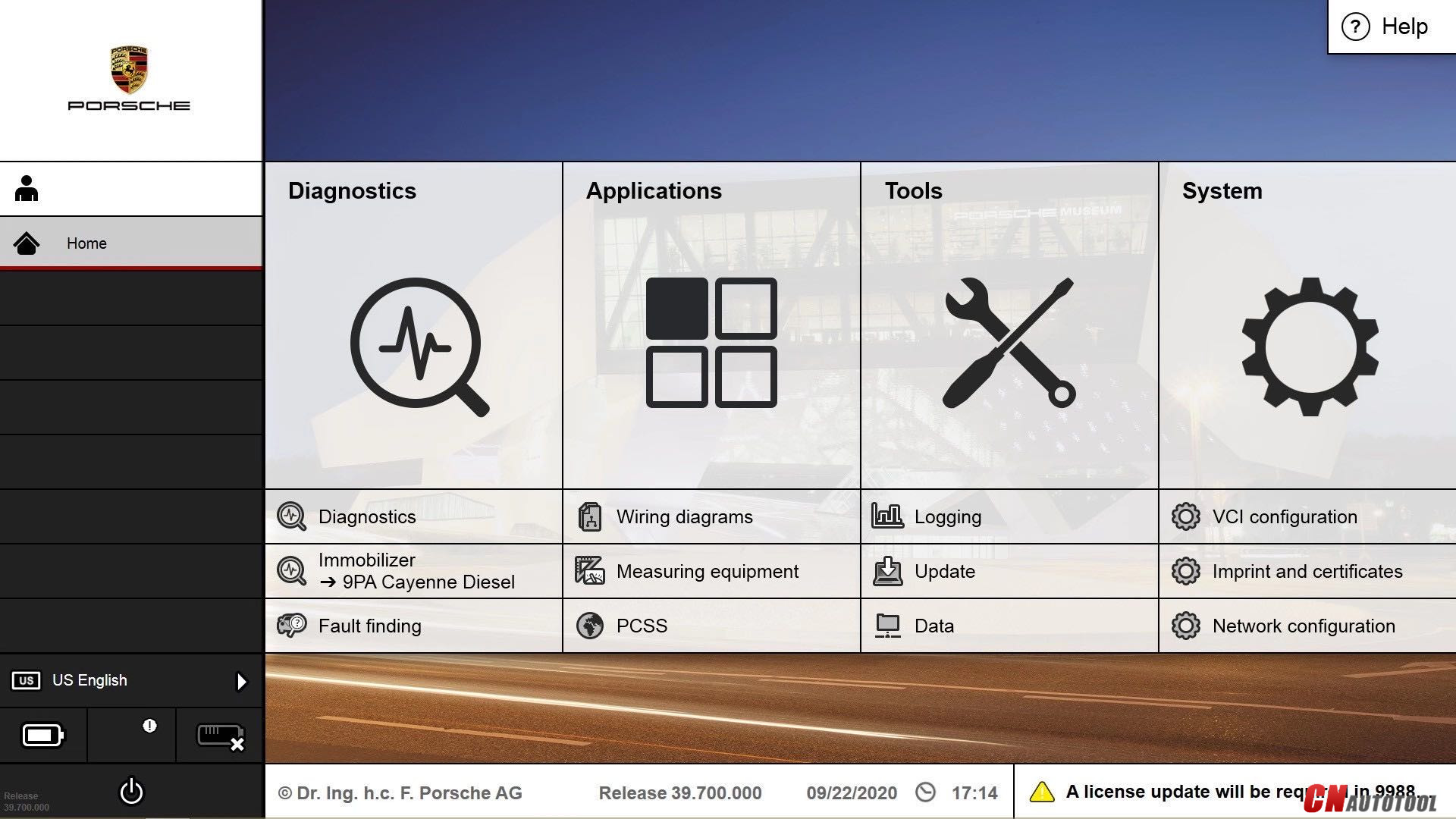 Porsche PT3G Tester Functions & Features:
New operation system and more intuitive diagnostic interface
New VCI for post-2017 vehicles with DoIP diagnosis
Good at maintenance, repair, control units change and programming & setting codes
To login for online immobilizer programming
To find out leading faults
To look for maintenance wiring diagram
To support special functions like modification or flashing, with Engineering mode (Development version)
Latest Porsche PIWIS-III engineer version.  Support upto 2020 992.
Porsche Piwis 3 New & Old Cars:
All Porsche from 1998-2020:
Porsche 911(997) (991)
Boxster/Cayman (987)
Cayenne up to MY 2010
Cayenne from MY 2011
Panamera
Especially the latest models:
Paramera (971) 2018
Caynenne (92A) 2018
Macan (95B) 2018
911 (991) 2018
and other old models
Multi-language: English, Chinese, Japanese, Spanish, French, Italian, Russian, Portuguese, Dutch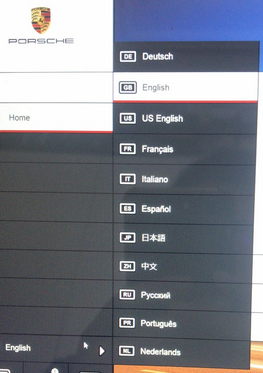 Panasonic CF-MX3 Laptop
Condition: Used ,but good working
Storage: 4GB
CPU: intel i5-5300U  2.30GHZ
SSD:128GB
Package includes:
1pcs x OEM Piwis tester 3 VCI
1pcs x USB Cable
1pcs x power Cable
1pcs x Panasonic CF-MX3 laptop
1pcs x Lan cable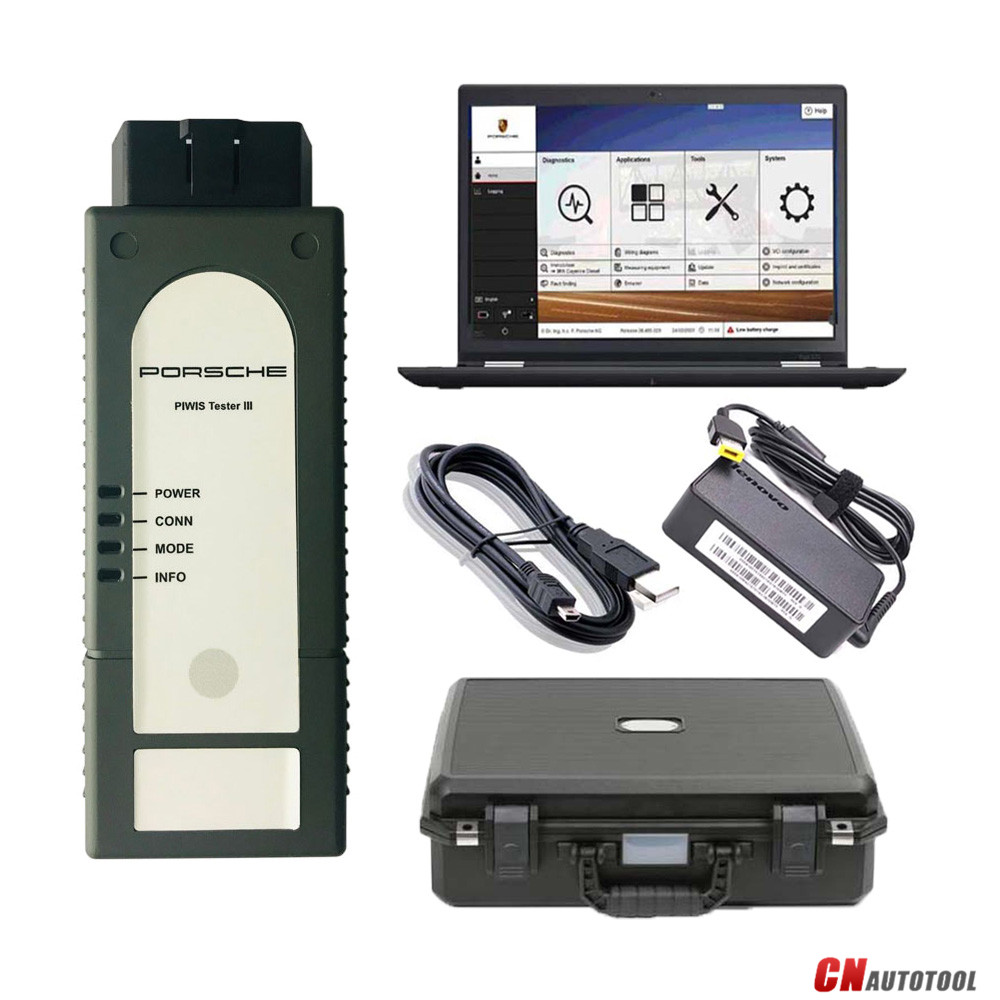 FAQs OEM Porsche PIWIS III Software:
Q: Does Porsche piwis 3 support Geek.
A: No. Check language list above.
Q: Does the OEM Porsche piwis software with wiring diagram?
A: Yes.
Q: Does this tester support WiFi wireless connection?
A: Yes.
Q: Should i activate WiFi connection every 15 days?
A: No, you don't need.
Q: Will PIWIS3 diagnose 992 year 2019 and 2020 Porsche?
A: Yes, it will. It can do Porsche till year 2020.
Q: Does the OEM tester iii with developer mode?
A: Yes, you can exchange Developer Mode in software. Check guide here.
Q: Possible to program Porsche keys with this tester via OBD?
A: Yes. it will.
If you have any problems, please do not hesitate to contact us with www.cnautotool.com.