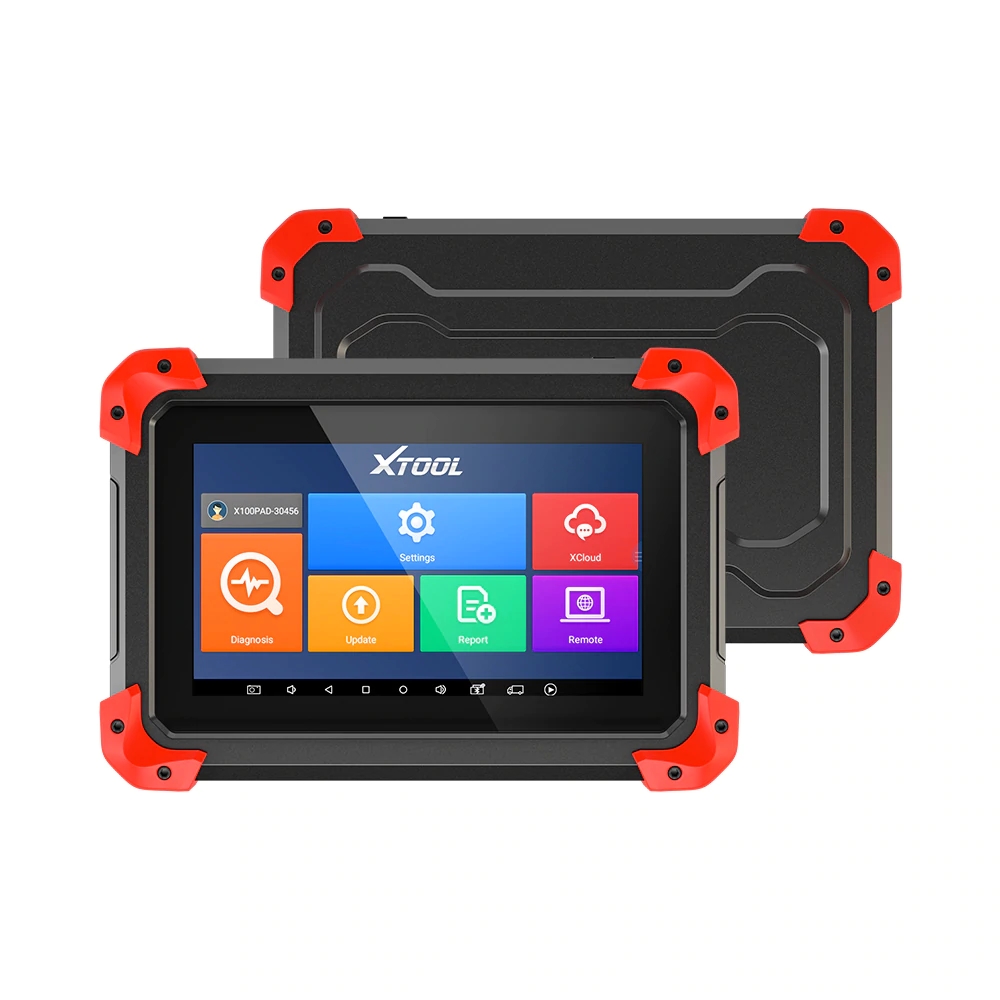 Here offer the solution to solve the problem of XTOOL X100 PAD– cannot start normally and only shows xtool logo after updating.
The solution:
If the Xtool x100 pad can't start normally after updating, You must flash the device to make the tool work again. and we'll arrange the technicians to help you remotely flash the device via TeamViewer.Please provide the SN (serial number )and the order number of your x100 pad before applying for device flashing
What you need to do is that connect x100 pad key programmer to your computer by USB cable before remote.
What's the difference between new X100 Pad and old X100 Pad?
Old X-100 Pad comes with extra VCI box. New X100 pad with built-in VCI, provides more stable communication. New X100 PAD contain all functions of old X100 PAD .
Package includes:
1pc x X-100 Tablet
1pc x OBDII 16Pin Adapter
1pc x Honda-3
1pc x Kia-20
1pc x Kia/Hyundai-10
1pc x Power Adapter
1pc x EEPROM Adapter
1pc x EEPROM IC Board
1pc x EEPROM Package Box
1pc x Test Main Cable
1pc x Mirco USB Cable
1pc x User's Manual