Mercedes diagnostic tool MB SD Connect C4/C5 Star Diagnosis Plus Panasonic CF19 Laptop, we will install the hdd on Tablet PC, and activate for you ready to use.
Recently, We released latest V2022.09 software for MB Star SD C4/C5 Diagnostic Tool.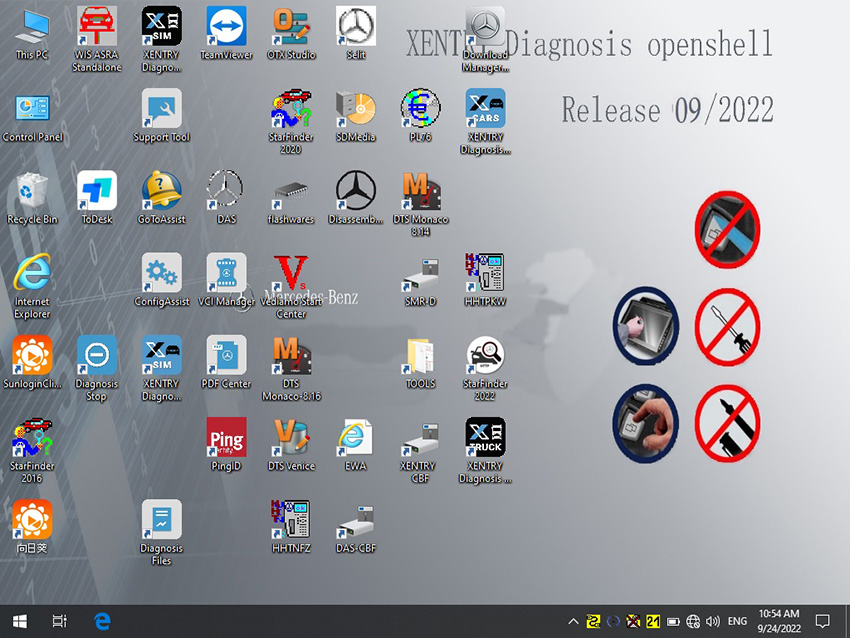 V2022.09 HDD Software , Promotion price is 128USD
Purchase link:
https://www.cnautotool.com/goods-5116-201609+MB+SD+Compact+4+Engineering+Software+Vediamo+V050006+Support+Offline+Programming.html
MB STAR SD C4/C5 Software Features :
1.Including Super Engineer Software:DTS monaco V8.16.15 And Vediamo V5.01.01 Support Offline Programming
2.Support Wireless
3.Software Version: V2022.09
4.Support Multi-Language: (Default language is English, if you want other languages, please leave message)
English/ Bulgarian/ Danish/ Greek/ Spanish/ French/ Italian/ Korean/ Polish/ Romanuan/ Serbo-Croatian/ Turkish/ Czech/ German/ Finish/ Hyngarian/ Japanese/ Dutch/ Portuguese/ Russian/ Swedish/ Chinese
5.Support Both Mercedes Benz Cars and Trucks
6.Support Mercedes Benz Cars After Year 2000
7.Support Offline and Online Programming, If You Want to Do Online,you must have an account online.
If you are looking for the new version MB STAR Software , we strongly recommend you to purchase this HDD/SSD.