Newest 2022 V1 And 2022 V3 JPRO Commercial Vehicle Diagnostics Software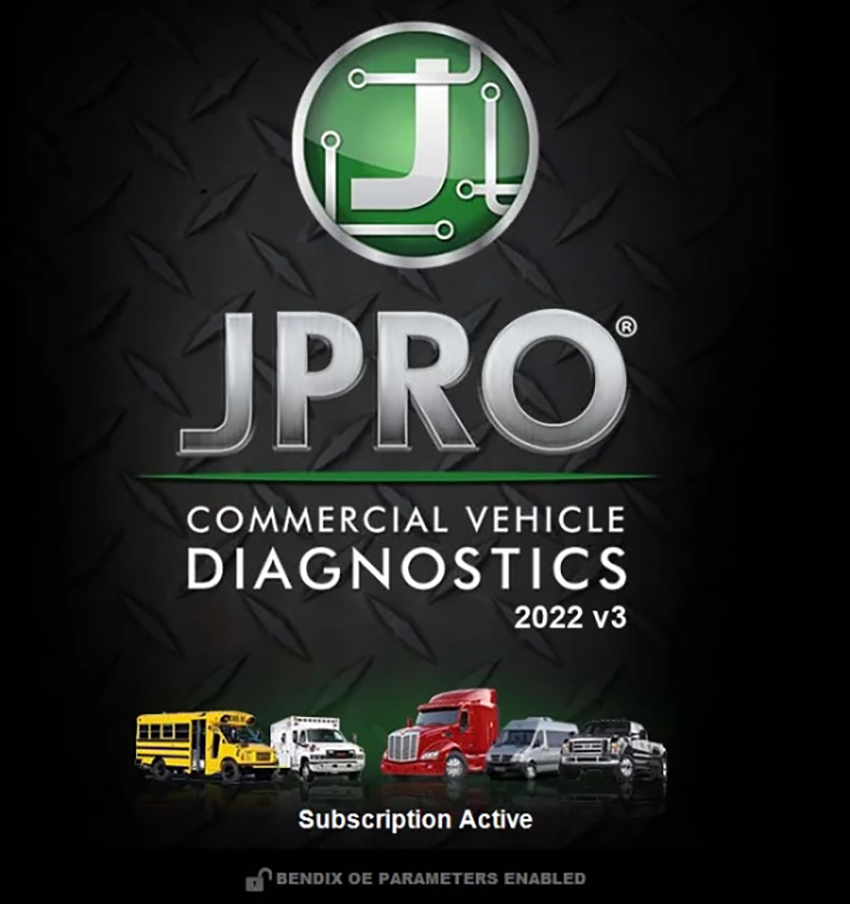 JPRO 2022 V3
https://mega.nz/folder/R8VHDC6K#IAjovBLLXk19w07wj9p5Vghttps://mega.nz/folder/R8VHDC6K
3.You can offer your email address ,we will send the software to you ,please contact with us to activate this software by remote after installed it.
4.Newest 2022 V1 and 2022 V3 Software Operation system support: Windows 10 64bit or Windows 10 pro
All JPRO Software information helps speed up repair times by providing users with detailed service & repair solutions with bi-directional functionality, including DPF regens, cylinder cutouts, parameter changes, and much more.
Activation performed using Teamviewer (included in product price) is required before the JPRO Commercial Vehicle Diagnostics application can be used.
Functions:
Display 99% of heavy-duty and medium-duty fault codes with detailed OEM level component and trailer descriptions
In addition, there is access to the document "What's New" showing all supported features from the Connection Selection and Help menu. There is access to historical fault data from previous JPRO® connections which can be used to identify intermittent vehicle issues.
– Diagnoses all vehicle components in a single application.
– Metric or English data display.
– Automatically displays all component parameters of interest in the Data Monitor.
– Search, sort or filter capabilities to easily identify parameters of interest.
– Displays fault codes for all components on the supported data bus protocols.
– Displays manufacturer flash codes and descriptions for faults when available.
– Provides key data points in graphical displays for vehicles and components.
– Automatically connects to all supported and available data buses on the vehicle.
– Vehicle Readiness List displays information about each identified component.
– Demo mode in Vehicle History enables users to explore JPRO features quickly and easily without needing access to vehicles.
Bendix Tractor Brakes
Event History supports reading Event Counters and ESP Counters for EC-80 braking systems.
CPC Confi guration Layout displays Central Pressure Controller diagram for the reported EC-80 CPC.
Additional Bi-directional support for Bendix tractor brakes
ABS Configuration
Now supports Broadcast configuration for all EC-60 braking system and Rail Mode for EC-80 ABS braking systems.
ATC Configuration
ATC Control & Traction Control Switch
Supports EC-80 ATC or ESP braking systems
Modulator Valve (Chuff) Tests
Updated for CPC support on EC-80 braking systems
Trailer Brakes
Supports reading proprietary fault codes and SAE
sensor data for Bendix® TABS-8® Trailer ABS module.
Driver Assistance Systems (DAS)
Sheppard Active Steering component data and faults support added.
SDP Confi guration test now supports updating shared parameters to EC-80 braking systems as well as the FLC20.
SDP3/SDP5 Configuration test now supports updating shared parameters to EC-80 braking systems as well as the SafetyDirect® Web Portal Processor (3G and 5G).
Additional Bi-Directional support for Bendix Driver Assistance Systems:
Coil Polarity check supported on Sheppard Active Steering components.
Presuure Trimming Testsupported on Sheppard Active Steering components.
Safety Direct Event Configuration
SD Event Collection, SD Event Triggers, SD Min Speeds
supported on AutoVue® 3G LDW System and SafetyDirect® Web Portal Processor (3G and 5G)
Tire Pressure Monitor Systems (TPMS)
TPMS key data points screen displays tire pressure and temperature data for confi gured sensor ID's.
Bi-Directional Support for Bendix TPMS:
TPMS Parameters
Antennae Configuration
Now supports Internal Antenna configuration for SmarTire™
NextGen TNC solutions.
TPMS Service Replacementsupported on all SmarTire™ TPMS solutions.
The software is available at https://www.cnautotool.com for details.