Latest VIDA 2015A has been tested and verified working 100% by CnAutotool.com engineer. Where to download Volvo VIDA 2015A software: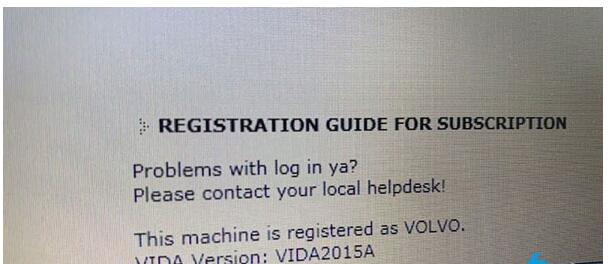 Security: 100% safe to use
Software Version: 2015A
Cars: Volvo cars from 1999 to 2017
Language: English, Chinese
Compatibility: 100% confirmed to work with Volvo Dice china clone
Computer Requirement:
1. Operating system: Windows 7 Professional 32 bit or 64 bit
2. Internet Explorer: 9 or newer
3. Computer memory: 2G RAM +
4. C: space: must have 40GB
5. Location: software must install on C
6. Others: It must be NTFS format
What does VIDA 2015A means?
If VIDA 2014D lists 2015 and 2015A cars.
2015A introduced Drive-E cars.
2014D will not do anything for 2016 cars like the XC90 because they introduced Ethernet as a connection option in the car. You won't be able to get away with sticking DICE on a 2016 carry over model either that still uses an OBD2 interface. Only subscriptions to VIDA 2015 which is all online will help you.
"VIDA 2015 is 100% internet based, which means you will always have the most current information at your fingertips."
Should be
"VIDA 2015 is 100% the end of hacks, and might be the end of shadetree Volvo diagnosis, depending on how high we price it."
Volvo VIDA 2015A released notes:
WELCOME TO VIDA 2015
Welcome to the new VIDA. Several years of development have been put into this new workshop application. We have incorporated feedback from our users, as well as made changes to accommodate our future vehicles. VIDA 2015 has an extensive HELP section which can be reached at any time simply by hitting the "F1" button on your keyboard.
VIDA 2015 is 100% internet based, which means you will always have the most current information at your fingertips. Changes and corrections can be applied with a much shorter lead time.
Volvo Standard Time (VST) information is integrated into VIDA.
Starting with XC90, fault tracing will be displayed and shown in a ranked order.
Wiring Diagrams will be an integrated part of the repair process.
So install VIDA 2015 and explore the great changes and improvements of this new workshop application.
VIDA 2015A installation help:
User Name: admin or 1
Professional tech support by www.obdii365.com
How to install VIDA 2015A software on Windows 7?
Dice Vida 2015 features:
1. DICE – Diagnostic Communication Equipment, is a tool that used together with VIDA all-in-one to communicate with the vehicle. Communication makes diagnosis and troubleshooting the vehicle possible, as well as downloading software.
2. DICE has an integrated CARB cable, which is connected to the vehicle's diagnostic socket. When connecting to the vehicle, DICE is powered as long as the battery is charged.
3. DICE has a folding hook that is designed for hanging the unit from one of the grab handles in the vehicle for example.
4. DICE is equipped with four status LEDs that indicate the status of the software, the USB and Bluetooth communication and the interface to the car.
5. At one end of the unit, there is a DC input where a battery cable or adaptor(12V) can be connected. The adaptor is used when upgrading and troubleshooting the DICE.
6. In the other end of the unit, there is a removable cover that could be removed by turning the screw on the cover.
Volvo Vida Dice functionality:
1. Administration – General information, design and function
2. Standard components, service materials and consumables. General information (among other things, control modules, SRS, general safety)
3. service and maintenance
4. Engine with mounting and equipment
5. Electrical system
6. Power transmission
7. Brakes
8. Suspension and steering
9. Springs, shock absorbers and wheels
10. Body and interior – among other things, diagnostics, design and function, repair and spare part information
11. Other – special vehicles, e.g., ambulances, police cars. Components that deviate from standard.
VIDA 2015A troubleshooting images:
source: