The Porsche Tester Piwis III is newest Porsche Diagnostic Tool in the market. It can read trouble code, clear trouble code, shows ECU information. It test live data, display actual values, and programs. On all; process malfunction navigation, showing all interior circuit diagram. Specially if  were produced after 2005. The Porsche Diagnostic Tool PIWIS III has original oscillometer and multi-meter Function. It is the absolutely necessarily tool for the job.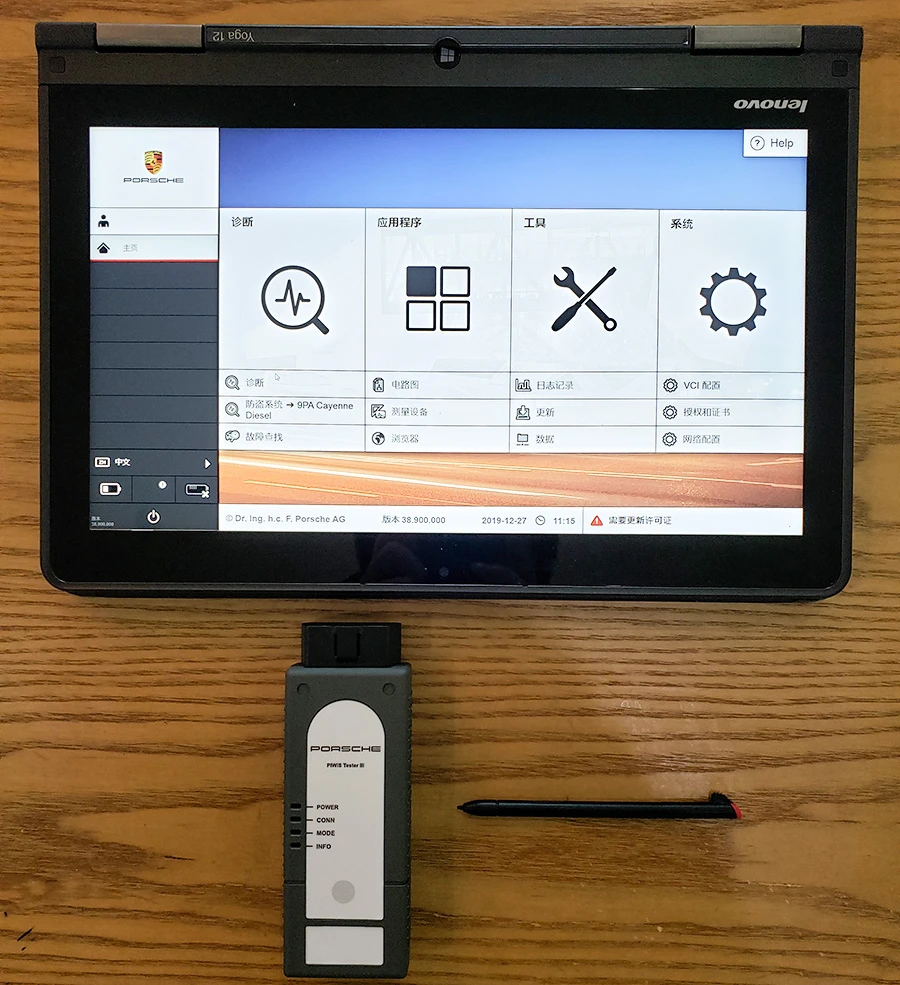 1.Piwis 3 With V39.900 Piwis III Software for Porsch Cars diagnostic & Programming.
2.Piwis 3 with developer mode software & TeamViewer Installed Lenovo Laptop Ready To Use, cover all piwis 2 functions.
3.With New DoIP Ethernet diagnostic technology,Supports Porsche Models after 2002.
PIWIS III with Piwis 3 Software Details:
1. Software Version:
Dual System: V39.900 + V38.300
V39.900(with Engineering software support online programming)
V38.300(with Engineering software support offline programming)
2. Functions: Diagnosis and Programming
3. Update: By SSD
4. Connection: Via USB or Wifi
5. Support Vehicles: Support all Porsche till 2020
6. Password for Laptop: 123456
How to change and mode change Porsche Piwis 3 language
https://youtu.be/iviSKFCRD6Q
What cars does it work on?
1990-1992 Porsche 944S2
1992-1995 Porsche 968
1990-1994 Porsche 911 (964)
1994-1998 Porsche 911 (993)
1996-1998 Porsche 911 Turbo (993)
1998-2004 Porsche 911 Carrera (996)
1998-2004 Porsche 911 Carrera 4 (996)
2000-2005 Porsche 911 Turbo (996)
2000-2005 Porsche 911 GT2, GT3 (996)
2005-2008 Porsche 911 (997)
1997-2004 Porsche Boxster (986)
2000-2004 Porsche Boxster S (986)
2005-2008 Porsche Boxster (987)
2003-2007 Porsche Cayenne (955)
2005-2008 Porsche Cayman (987)
2004-2006 Porsche Carrera GT (980)
2009 Porsche 997, Boxster, Cayman (Coming Soon)
Diagnostic tool for POrsche
What does it do?
Reset service reminders
Reads diagnostic trouble codes More Information
Displays actual values More Information
Shows ECU information More Information
Clears diagnostic trouble codes
Turns off check engine light
Turns off airbag light
Actvates functions (Drive Links)
Porsche diagnostic tool
What systems does it work on?
DME
Airbag
ABS
Tiptronic
Alarm
Seat Memory
Heating & A/C
And more…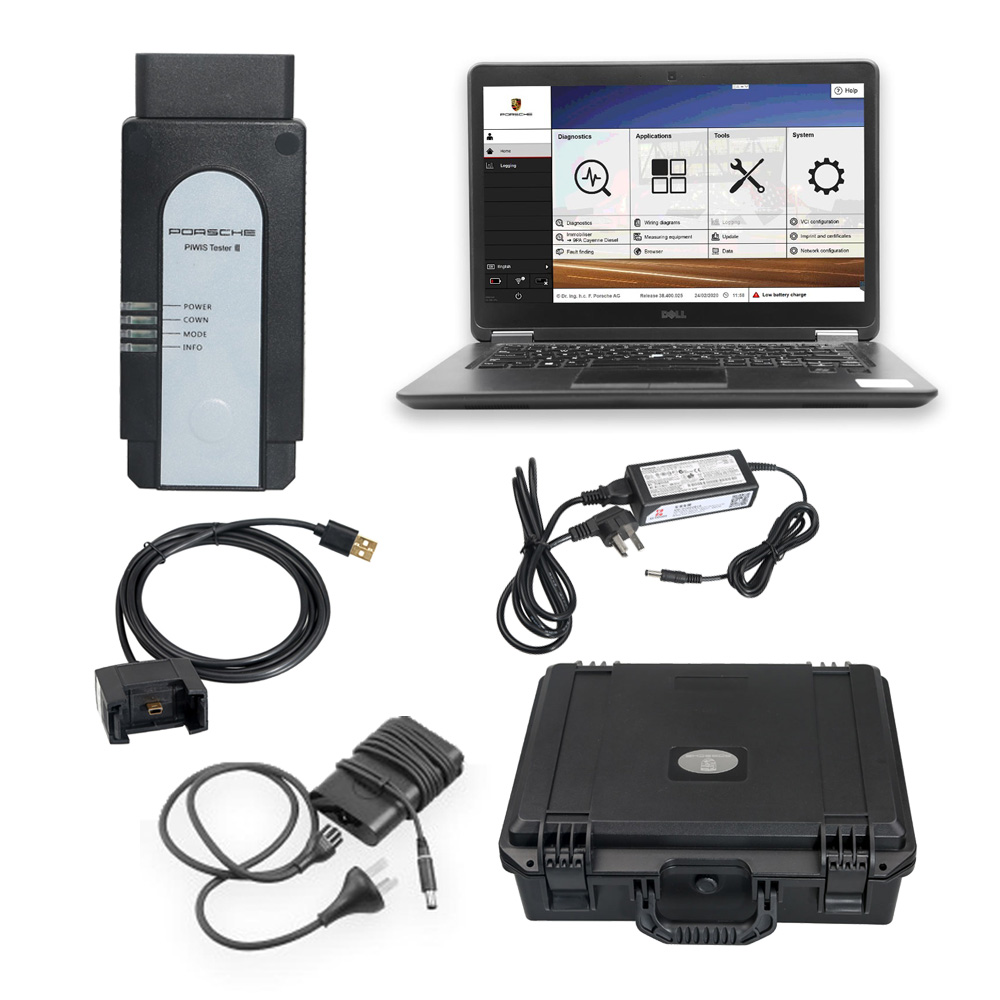 How does it work?
Our product is a hardware and software tool that plugs into your Windows PC's USB port. Once plugged into the car the software is capable of reading and resetting the different modules in the car.
Can it really turn off my airbag light?
YES! Not only can the system turn off the airbag light but it can tell you why it is on in the first place.
How is your product different from the OBD2 products available?
Our product communicates with your car just like the factory tool does, and can access all of the systems in the car. OBD2 was created for emissions related problems and only covers a limited subset of your car's engine.