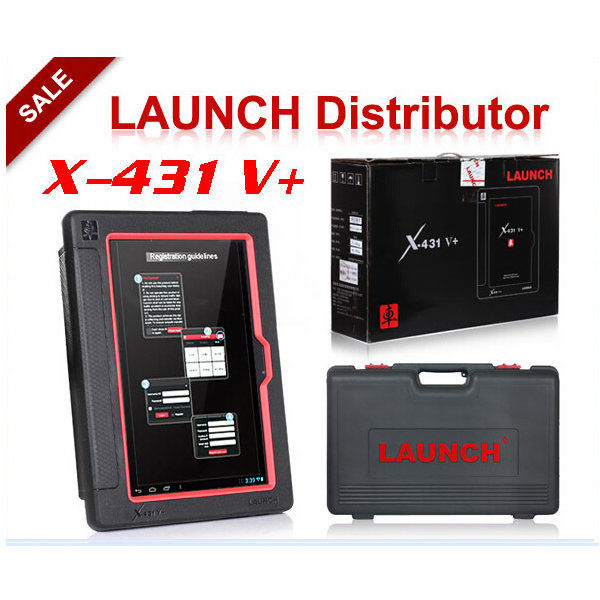 This is the new generation diagnostic tester with WiFi updates and updates via the main launch Server in China. Comes complete with full cable set and all software required for South Africa's market. Full android unit with 7" screen and all other functions like email and varies apps. Test report can be emailed direct to your customer or emailed to your office PC for printing. New style help functions which pop up onto the screen for easy help. Connection via the web, to vehicle forums directly from the unit. Help is available directly from Google for those strange error codes.
Launch X-431 PRO3 made by Launch, an OBD2 diagnostic tool manufacturer based in Shenzhen, was hailed as one of Top 20 Auto Repair Tools in 2013 by China Auto Repair Tool Industry Association last month. The award ceremony was held on February 25 in Beijing, China.The crowned product, X-431 Pro3, is an improved version of Launch X431 V(X431 Pro). It features support for all cars and full system fault diagnosis via Bluetooth on Android phones. It passes on Launch X431 V advantages, such as auto diagnostic technology, full car model coverage, wireless connection, accurate test data reading and other functions.


Launch X431 x-431 V+ (X431 Pro3) with Bluetooth/Wifi based on Android system, is a new car malfunction diagnostic device developed by Launch Tech for internet application. Launch X431 x-431 V+ (X431 Pro3) completely substitutes X431 IV and Launch X431 Diagun III. It passes on Launch advantages in car fault diagnostic technology, such as vast car model coverage, powerful test function, special function and accurate tast data, etc., Launch X431 X-431 V+(X431 Pro3) achieves the full car model and full system fault diagnosis through the bluetoooth communication between DBSCar connector and intelligent mobile terminal. Launch X431 x-431 V+ (X431 Pro3) taking the advantage of mobile internet, can share maintenance data and case library, provide instant maintenance information, and build public and private maintenance social circle,etc.,thus lead to wide car diagnostic community.
X-431 PRO3 achieves full car model and full system fault diagnosis through the Bluetooth communication between Data Link Connector (DLC) and smart mobile terminal. It has functions of Customer Management, One-click Upgrade, Maintenance Database and Social Circle, etc.Enhanced Hardware and Software Configuration: Android 4.0 OS, HI SILICON quad-core processor, support WIFI, with 10.1inch HD IPS screen and 6600mAh lithium battery.