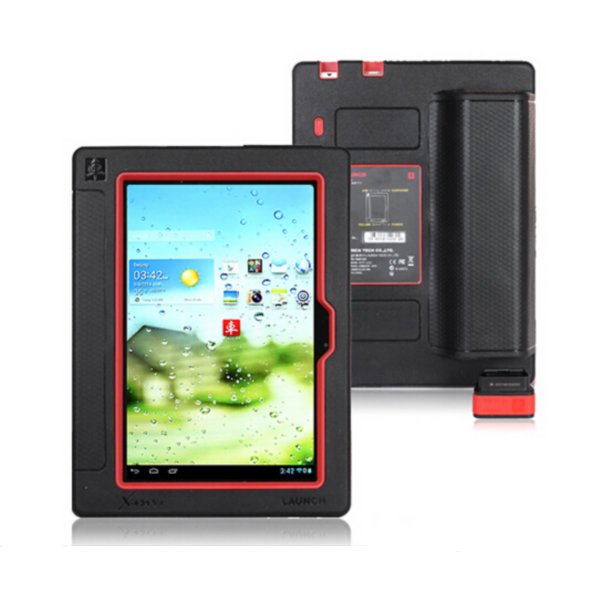 X431 tools are professional universal auto diagnostic tool designed and developed by LAUNCH for repair technicians and DIY.Besides what we all know launch x431 and X431 GX3; we have Launch X431 for IPAD/ Iphone and X431 iCard for Android Phone; we have the newest x431 diagun III which support update online; we have universal stand-alone code reader: Creader VI, CREADER VI+ and Creader VII; we also have Creader CR-HD heavy duty code scanner. Moreover, there are three smart and portable code readers: X431 Pocket Tech, Pocket Tech PRO and Crecorder OBD2.


X-431 V+ taking the advantages of mobile Internet, can share maintenance data and case library, provide instant maintenance information,and build public and private maintenance social circle,etc. Thus it leads you to wide car diagnostic community. It is a typical diagnostic device contributed by Launch to diagnostic industry concerning Internet application.
2015 Launch X431 V+ Wifi/Bluetooth Global Version Tablet Full System Diagnostic Tool Android System. Launch X431 V+ with Bluetooth/Wifi based on Android system,which is a new car malfunction diagnostic device developed by Launch Tech for Internet application. X-431 V+ completely substitutes X431 IV and X431 Diagun III. It passes on Launch advantages in car fault diagnostic technology, such as vast car model coverage, powerful test function, special function and accurate test data, etc.