I have the first generation Autel Maxidas DS708 for many years, I love it because of its reasonable price and cost efficient function, but what a pity that it will not be updated any more.
Then you consider to have one Autel Maxidas DS808K full kit which adds extra special functions i.e injector coding, key coding, adaptation, ECU information, trouble codes, freeze frame, live data, active test and special functions. I have one small repair shop and have many different car brands fix, MaxiDAS DS808 can fully meet my requirements.
It has many different vehicles' diagnostic adapters which are not standard 16pin(see following pic). Maxidas DS808 is compatible to many US, European, Asian vehicles, user friendly and has software for different vehicle models and systems.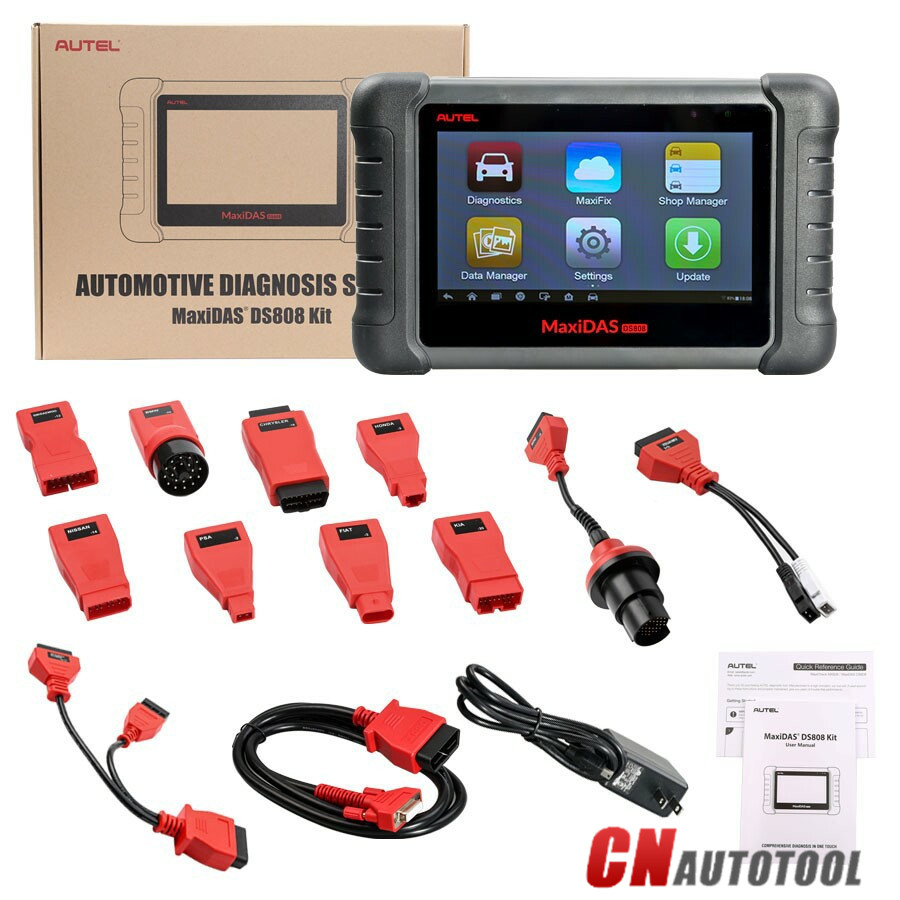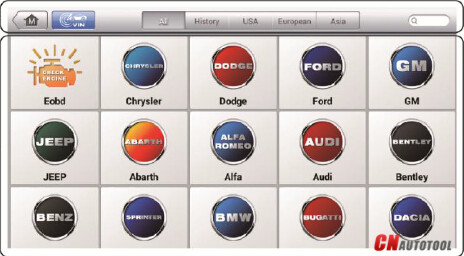 Its new CPU and LCD touch screen (7″ LCD 1024×600 resolution touch scrren), dramatically improved the entire users'experience, much more smooth comparing with DS708. Personally, I would recommend DS808 for those small shops with limit budgets. Of course, if money is not a problem, Maxisys Elite may be your good choice.It is smaller than ms906, so very handy.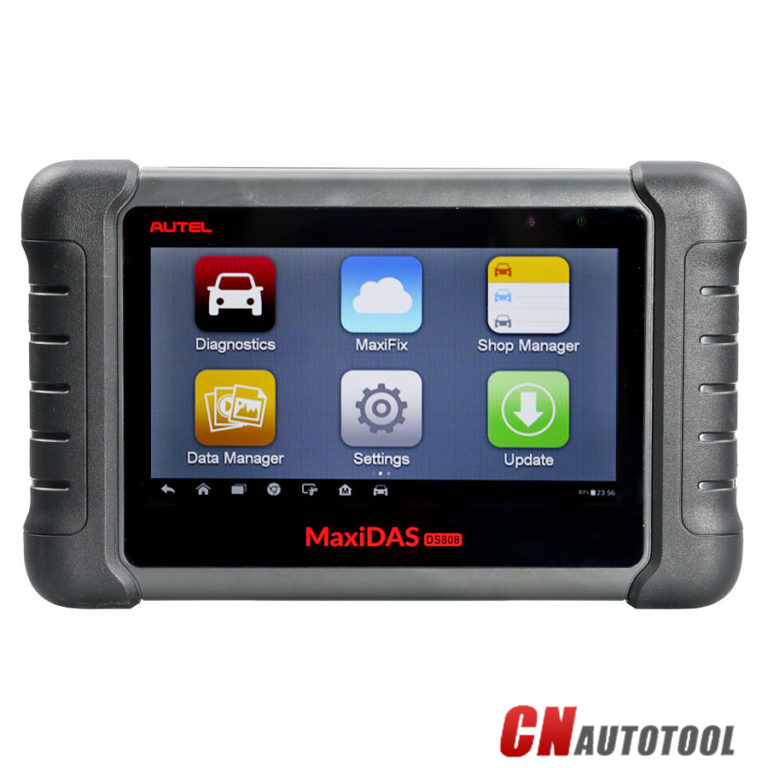 This is what I got Autel Maxidas DS808 full kit
www.cnautotool.com claims they are the exclusive sales dealer authorized by auteltech. Means lowest price $845 free shipping.
BTW, I am not affiliate with this shop, but a customer.
Next is my Autel Maxidas DS808 tests report:
Program new keys ………Yes
Program the abs module ……..NO (maxisys pro yes)
AutoVIN Technology……….Yes
MaxiFix Cloud-Based Information System ……..yes
Shop Manager ………..yes
Injector coding …….yes
Key coding ……….yes
Many special function works: Oil Reset Service, TPMS Programming Service, EPB Service, ABS/SRS Services, SAS Calibration Service, DPF Regeneration Service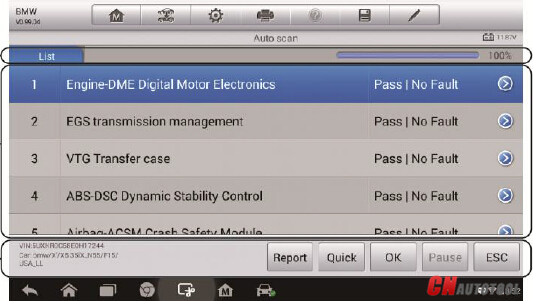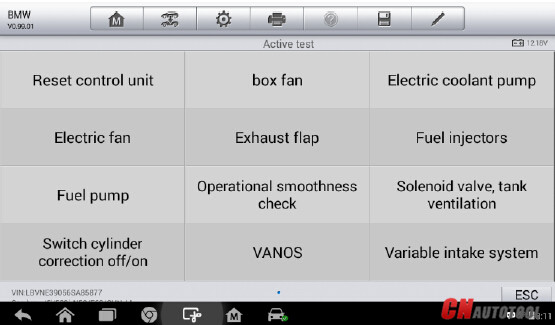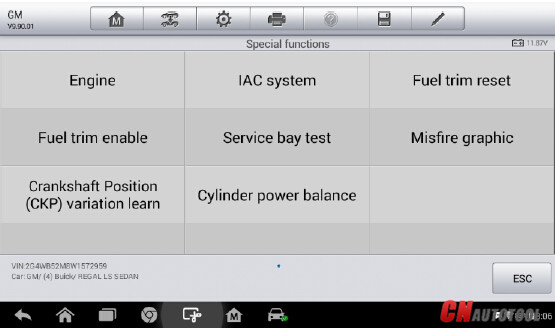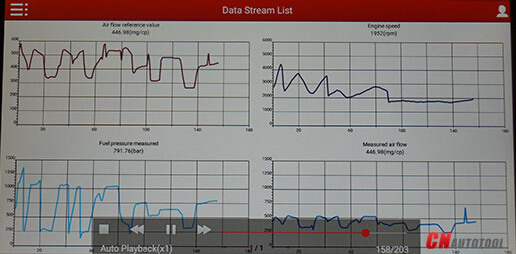 Register Autel Maxidas DS808:
Registering the device was easy. I simply go to autel's website and set up an account. Once I do that I take the registration code/passcode from the scan tool and register it on the website. I  then make sure that the scan tool is hooked up to my wifi which is setup in settings. Then I am ready to update the scan tool with the latest software.
Update Autel Maxidas DS808:
Make sure the Display Tablet is connected to a power source with stable access to the internet.
Tap the Update application button from the Autel Maxisys Job Menu;or tap the update notification message when received one; or tap the Update icon on Vehicle Menu in Diagnostics application.
The Update application screen displays.
Check all available updates:
If you decide to update all the items, tap the Update All button.
If you only want to update one or some of the item(s), tap the Update button on the right column of the specific item(s).
Tap the Pause button to suspend the updating process. When you tap Continue to renew the update, the updating process will resume from the break point.
When the updating process is completed, the firmware will be installed automatically. The previous version will be replaced.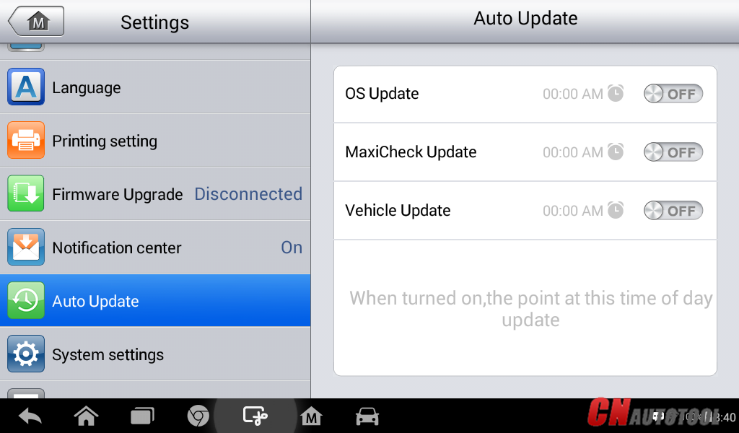 Autel MaxiSYS MS906,Autel DS808 which to buy?
As known , this is Autel Maxidas revolution course:
Autel Ds708 scanner -> Autel MaxiSYS MS906-> Autel DS808 standard package-> Autel DS808K full package