New Cummins engine diagnostic tool Cummins INLINE 7 Data Link Adapter has a faster processor, more robust algorithms, larger memory buffers and more sophisticated filtering than previous models while simultaneously accessing multiple vehicle data channels. INLINE 7 supports USB, WiFi and Bluetooth technologies in a single device. INLINE 7 communicates with your PC and is designed for future capability with mobile products.
1.Hardware: Cummins INLINE 7 Data Link Adapter
2.Software: Cummins Insite 8.5/8.7
3.Update Method: update by CDs
4.Multi-language: English(united states)/ Chinese(simplified)/ Danish/ Dutch/ Finnish/ French/ German/ Italian/ Japanese/ Korean/ Norwegian/ Portuguese/ Russian/ Spanish/ Swedish/ Turkish
5.Suggest Operating System: Win7 32 Bit System , 8.7 version software only support win10 system
6.Connection Method: WIFI/ Bluetooth/ USB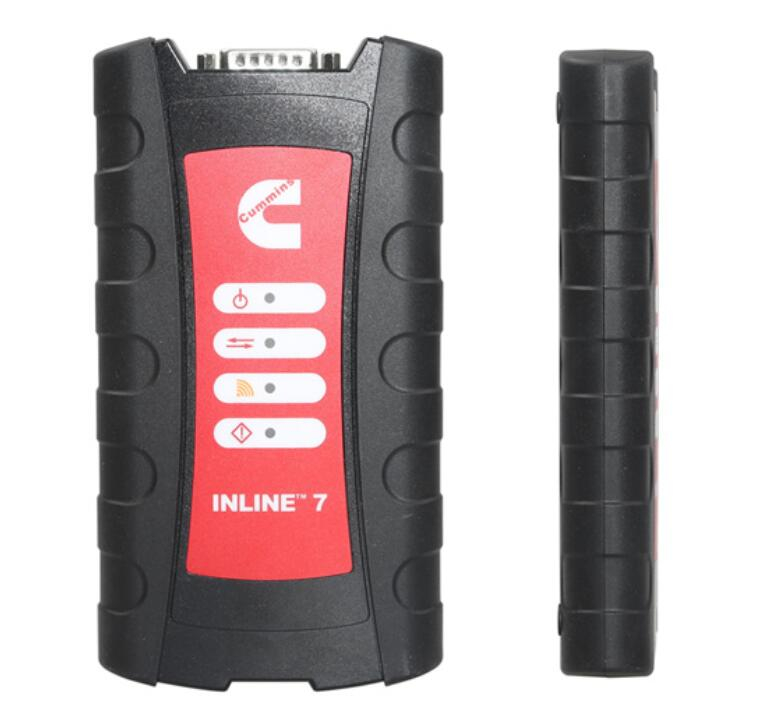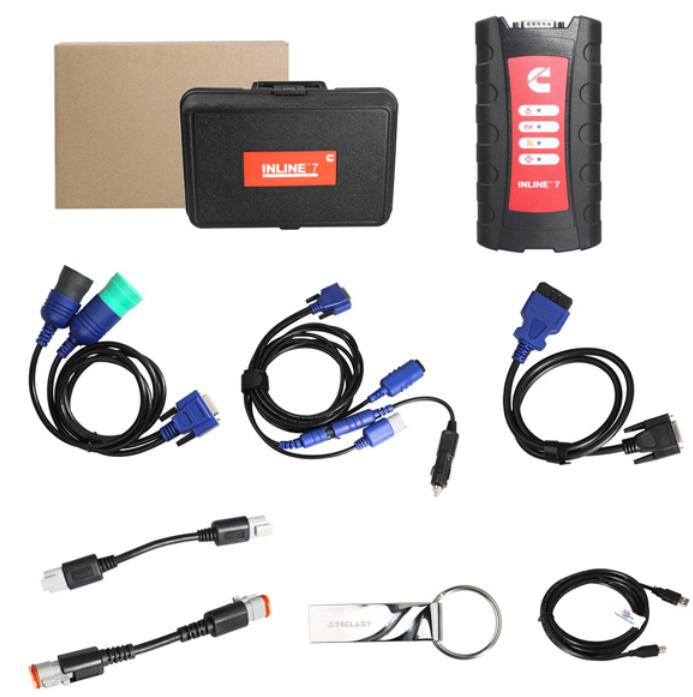 Source:https://www.cnautotool.com/goods-6735-Cummins-INLINE-7-Data-Link-Adapter.html
8 tips of using Cummins INLINE 7 Insite 8.3
1. INLINE 7 can run the driver of INLINE 6.
2. Insite 8.3 Crack activation:
The user has to use the supplier's Insite 8.3 Crack software to submit and wait the server to authorize till succeed, so it may take some time, after success, the software is combined with your computer.
3. Do not directly open the Inline 8.3 after installed, you need to go through the supplier's software and use Inline 8.3.
4. After Inline 8.3 is authorized successfully, the user can use 3 years for free for 70 times, generally the user is supposed to get authorization every month (that is within 3 years, after the times is used up, the user can get authorization by themselves). After 3 years, the user will be charged.
5. After activation, the user is disallowed to change motherboard, memory and CPU. If you change them, you have to submit the Inline 7 serial number to the seller for activation.
6. The Calibrations in the Inline 7 U disk can be used for 6 months, after 6 months later you can search "Inline Calibrations" on Google and download to use.
7. If you install Chinese insite 8.3, then you have to use the Chinese "Cummins License Configuration tool"; if you choose the other language to install insite 8.3, then use the English "Cummins License Configuration tool", because the dealer code is not the same.
Chinese dealer code: 010C
English dealer code: 086N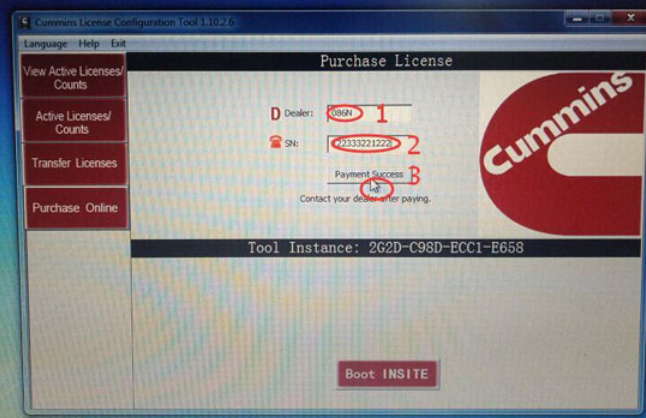 8. After input Dealer code and serial number, please click on " Payment success", then provide the dealer with the serial number for processing in the server, again you click on " Payment success" and you will receive a message indicating success.