1.Toyota ITS Software Version: V16.00.120
Support languages: English, Germany, French, Italian, Chinese
Vehicle Coverage:Toyota and Lexus.
OTC GTS (IT3) Features and function:
1)GTS is based-on-Windows software and specially designed for Toyota and Lexus.
2)VIM is connected to the vehicle when the technician use GTS to diagnose.
3) "Legacy" module can work with all DLC3 (OBDII) port from 1993
4)Own all the function of"ITII" except Oscilloscope and voltmeters function.
5)User-friendly graphical User Interface displays the trouble codes on the PC monitor, it is easy to understand.
6)Its memory is larger than that of"ITII".
New generation Toyota Global TechStream (GTS) for toyota cars are available now, its product of OTC company, PC based, support cars till 2018, including diagnosis and programming, much better than Toyota IT2 tester.
Unlike the current diagnostic tool, Toyota Intelligent Tester II, Toyota Global TechStream (GTS) is a PC-based diagnostic tool. It consists of two components: GTS software and Vehicle Interface Module (VIM). V16 Global TechStream GTS software is at the core of the diagnostic tool, and VIM is the communication gateway between GTS software and vehicles ECUs. These components enable technicians to diagnose and reprogram the vehicles.
VOLVO VIDA DICE Functions:
1)Administration – General information, design and function.
2)Standard components, service materials and consumables. General information (among other things, control modules, SRS, general safety)
3)Service and maintenance
4)Engine with mounting and equipment
5)Electrical system
6)Power transmission
7)Brakes
8)Suspension and steering
9)Springs, shock absorbers and wheels
10)Body and interior – among other things, diagnostics, design and function, repair and spare part information
11)Other – special vehicles, e.g., ambulances, police cars. Components that deviate from standard.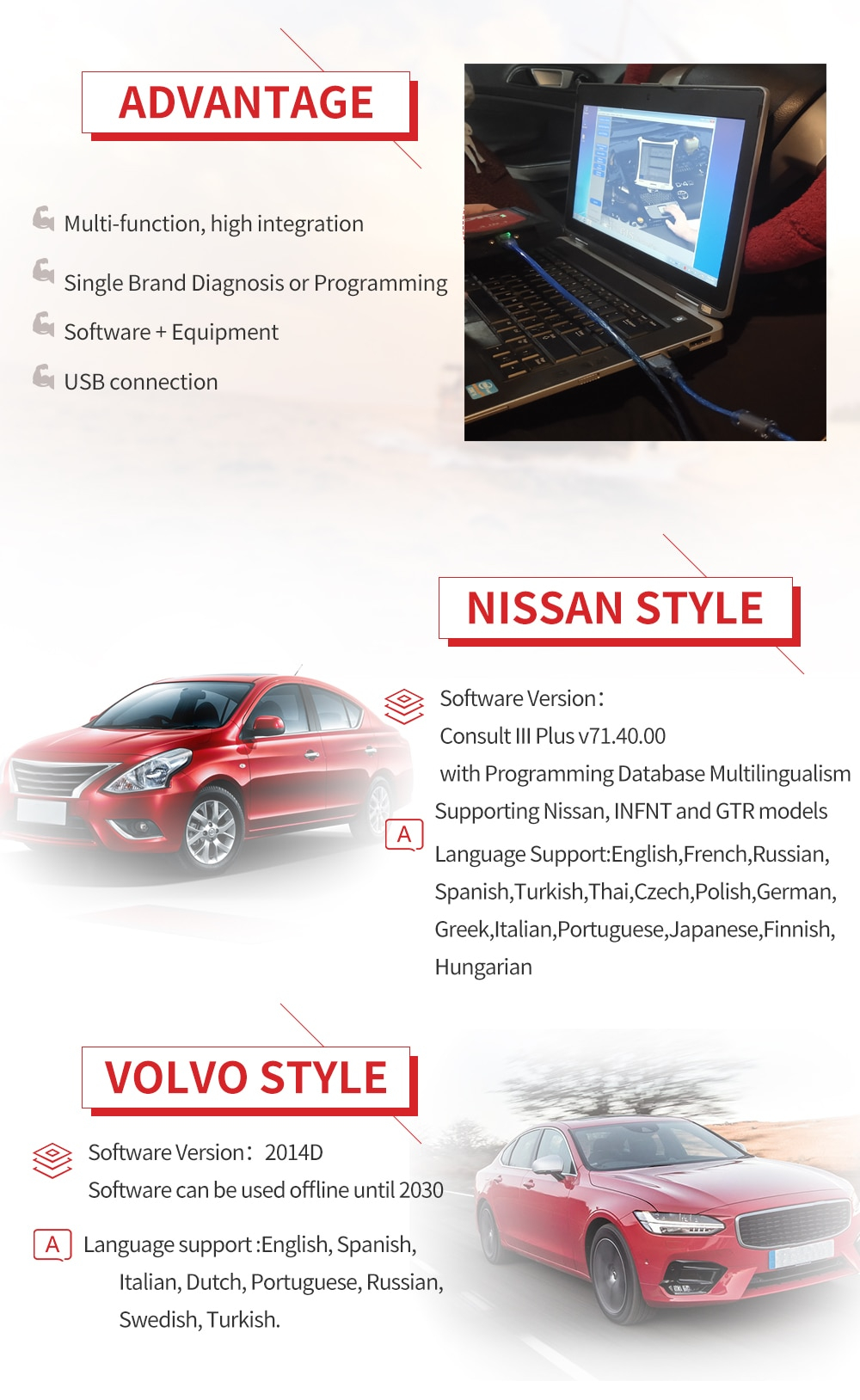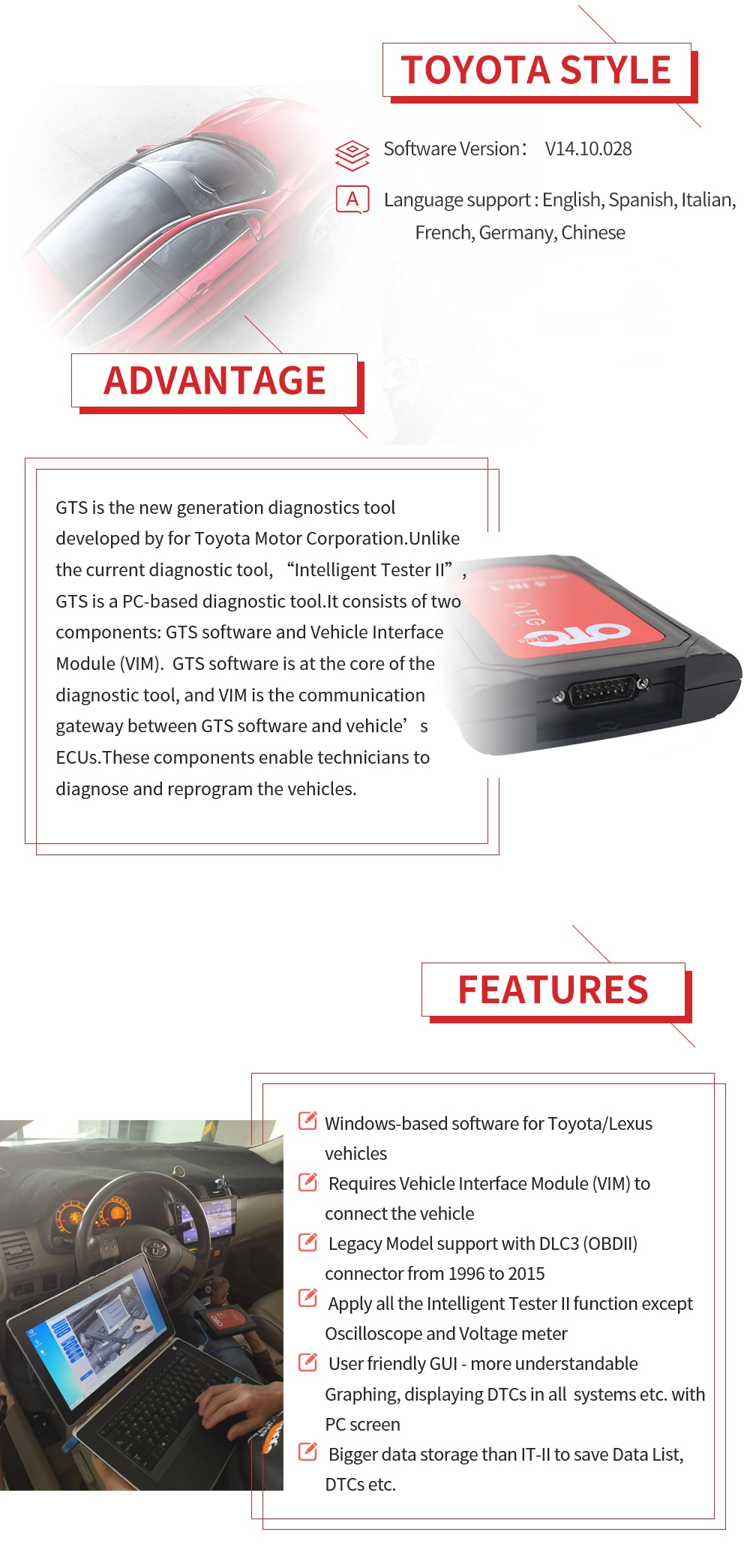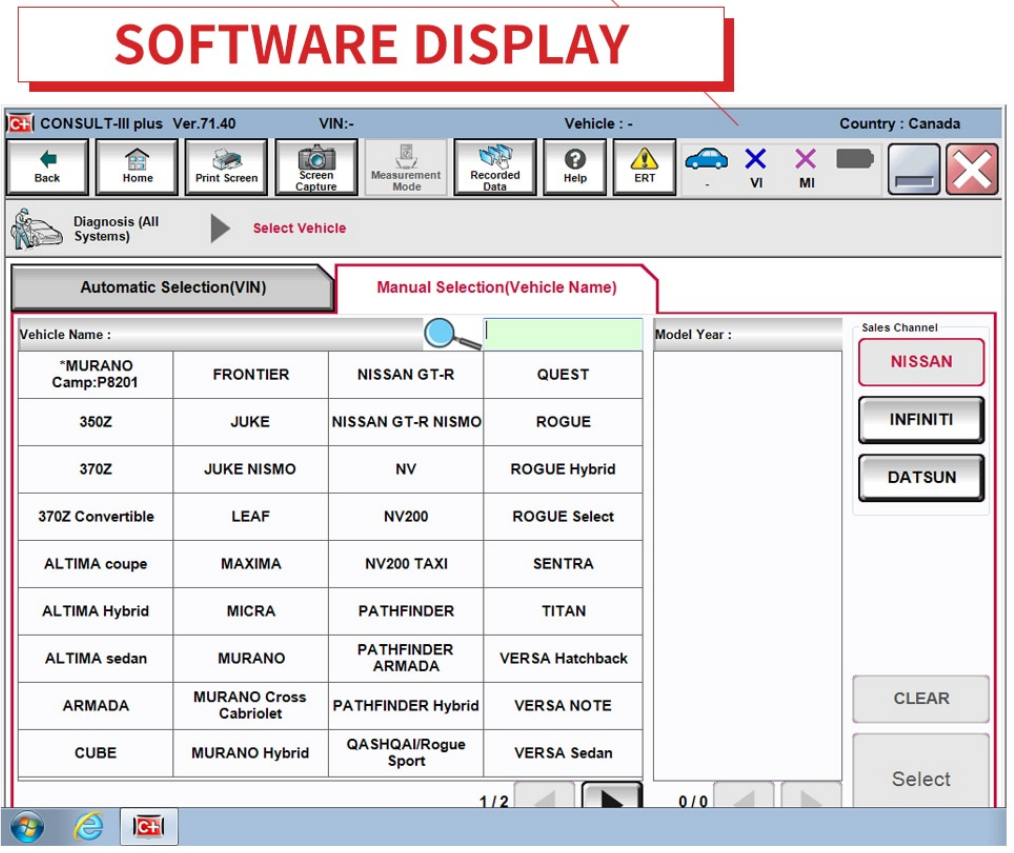 Packing list :
1pc x Second Hand Laptop Lenovo X220 laptop with software
1pc x Main Unit
1pc x OBD2 Main Cable
1pc x VIM Cable
more information at https://www.cnautotool.com/goods-7144-Nissan-Consult-3-Plus–Toyota-ITS–VOLVO-VIDA-DICE-OTC-Plus-3-in-1-Car-Diagnostic-Tool-Lenovo-X220-Laptop.html