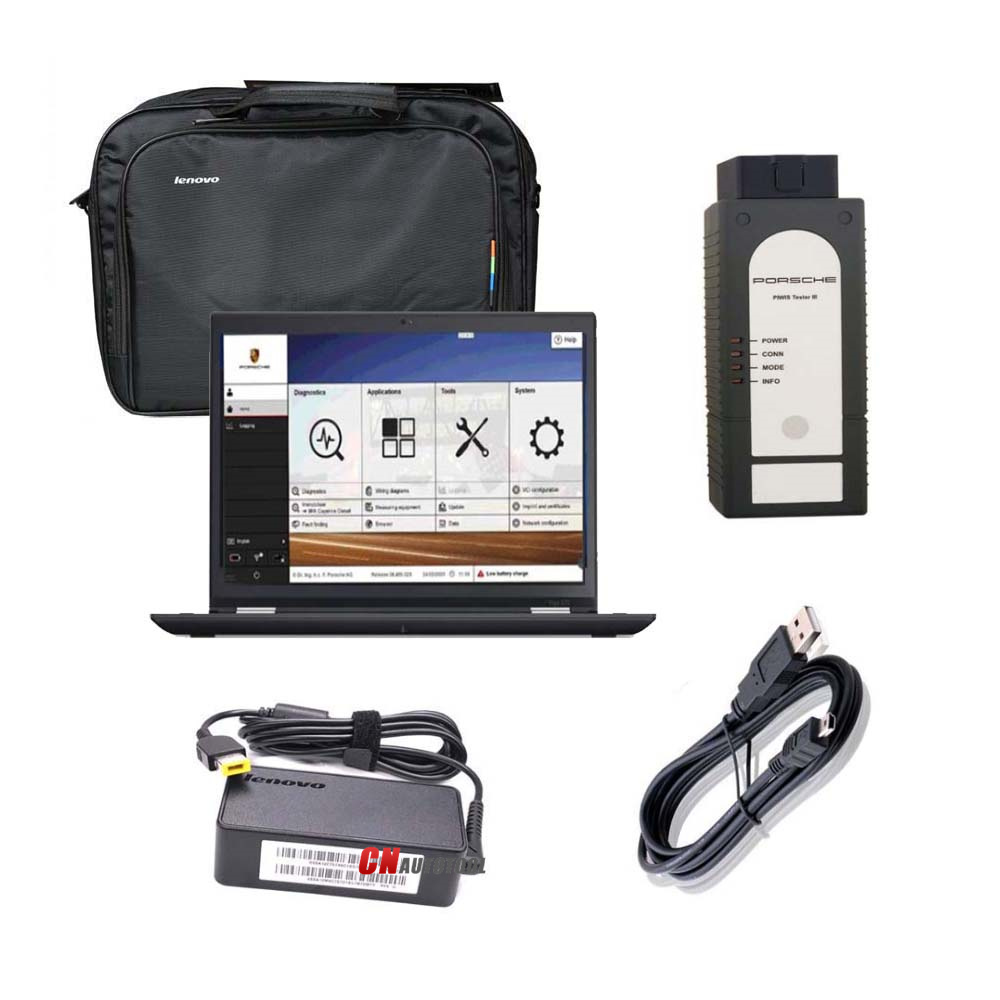 Latest version Porsche Piwis III V40.900 is verified working with VXDIAG Porsche Tester III.  The Piwis 3 works rather well compared to the Piwis 2.
Software Version:
Dual System: V40.900 + V38.200
V40.900(with Engineering software support online programming,but you should have an online account)
V38.200(with Engineering software support offline programming)
NOTE:
Lenovo Yoga with Dual system in one SSD, one system sofware is V40.900, another is V38.200, when your start the laptop, choose one software that you need, both software can be used.
Language: English, US English, German, French, Italian, Spanish, Japanese, Chinese, Russian, Portuguese
What's new in PIWIS III 40.900?
40.900 with for the experts the developer/engineering mode activated to code without passing through the Porsche server.
1.Piwis 3 With V40.900 Piwis III Software for Porsche Cars diagnostic & Programming.
2.Piwis 3 with developer mode software & TeamViewer Installed Lenovo Laptop Ready To Use, cover all piwis 2 functions.
3.With New DoIP Ethernet diagnostic technology,Supports Porsche Models after 2002
Porsche PIWIS TESTER PIWIS3 Features & Functions :
1. New operating system and more intuitive software interface
2. New VCI, support for models with DoIP diagnostics after 2017
3. Maintenance, repair, control unit replacement, programming code
4. Login online anti-theft matching programming
5. Guided fault finding
6. Maintenance circuit diagram view
7. Engineer mode (development version) can support special functions such as installing, modify, Flash.
Porsche Tester III Software details :