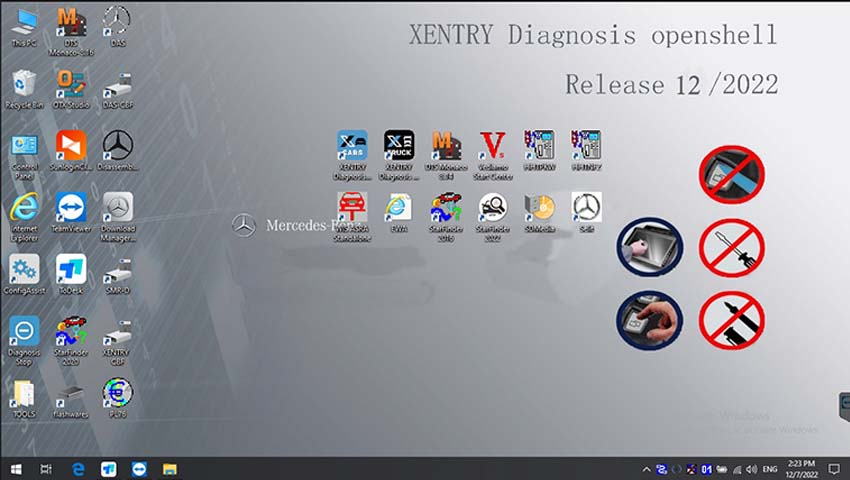 V2022.12 MB SD Connect C5 Star Diagnostic Tool Plus Lenovo T450 Laptop I5 8G With Vediamo and DTS Engineering Software Support DOIP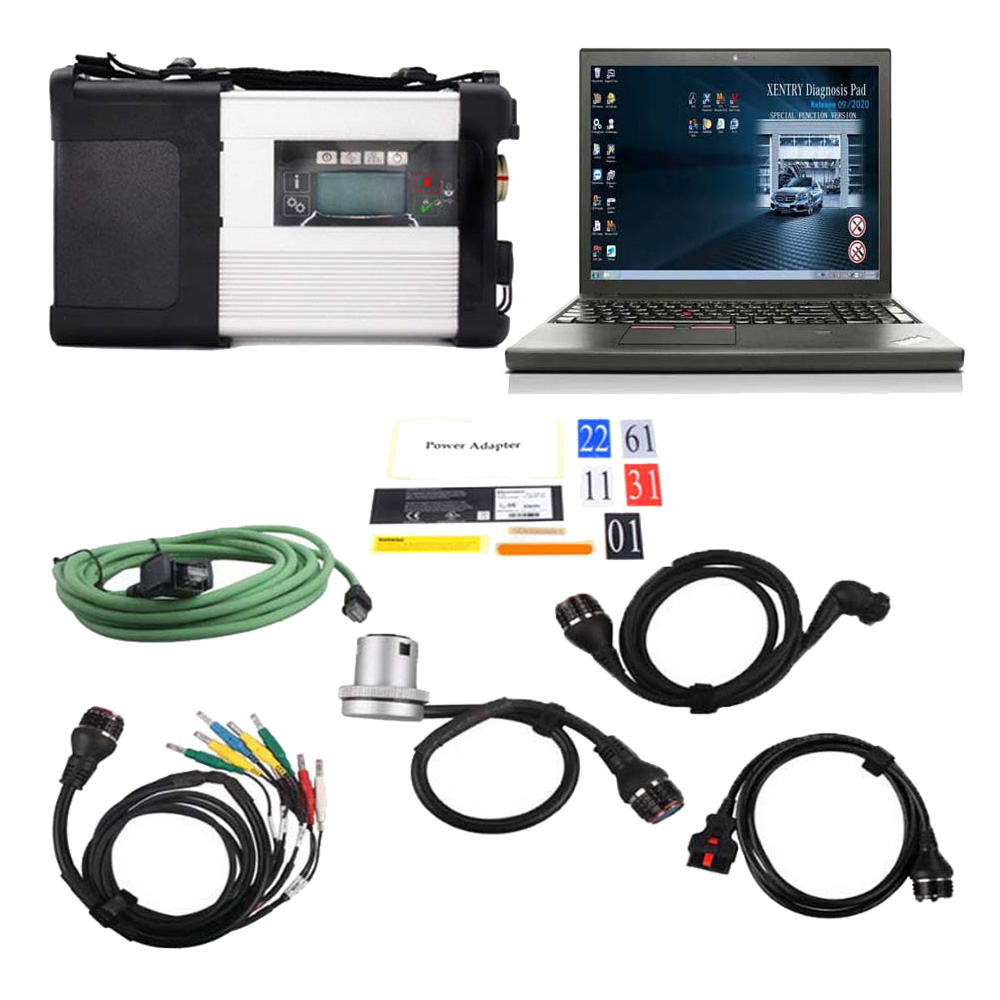 MB SD Connect C5 DoIP MB Star Diagnostic Tool Support DOIP function for Benz car commander online programming. MB SD Connect C5 DoIP works with Xenrry DAS diagnostic system for diagnostic, with Monaco, Vediamo engineering software for Benz car programming.
Currently so many customers bought C5 and EVG 7 Tablet from us,when they received the goods,they do not know how to get the wifi for the c5 , and why the evg7 could not work with Xentry as picture.
Following is solve ways :
1: how to get the wifi for c5
A : pls connect with the vehicle and start it.
B: Unplug nextwork cable,use the laptop wifi to search the XC4 or XC5 name,then enter the password 123456789 that is ok.
2: why the evg7 could not work with Xentry as above picture
A: pls send the Teamveiwer id and password to us.we will activate it.
B: After activate,need note : the evg7 tablet does not have the gateway driver,so that could not connect with the c4 c5 gateway,now please turn off the the evg 7 tablet.and remove the battery,then restart the evg7 without the battery,the wired gateway will appear,then you will install the battery again,
Pls check it at first,any inquiry welcome to contact with us: sales@cnautotool.com