Noregon JPRO Professional 2022 V3 Truck Diagnostics Scan Tool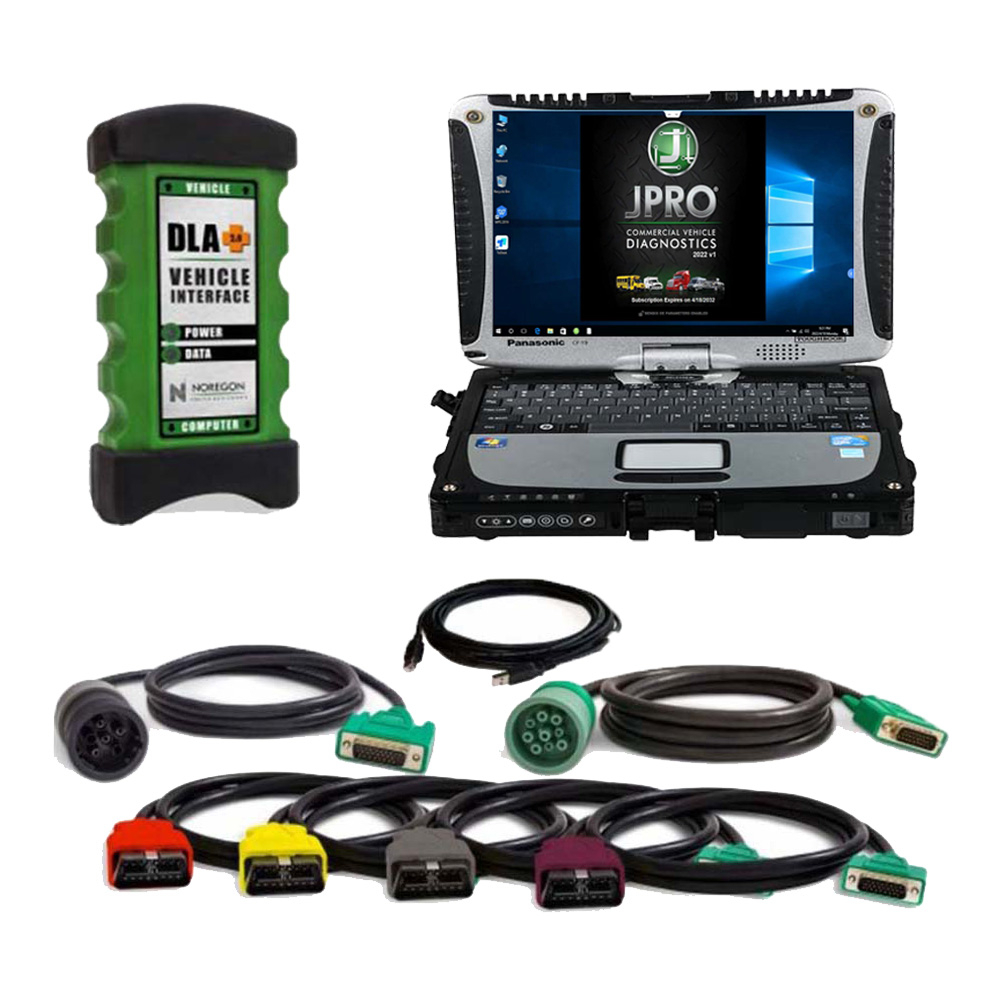 What does JPRO do?
JPRO empowers diesel technicians to diagnose and repair all makes, models, and components. JPRO reduces a technician's dependency on OEM software by offering industry-leading bi-directional controls, including DPF regens, cylinder cutouts, parameter changes, and much more.
2022 V3 Noregon JPRO Professional Truck Diagnostic Scan Tool Plus Panasonic CF19 I5 4GB Laptop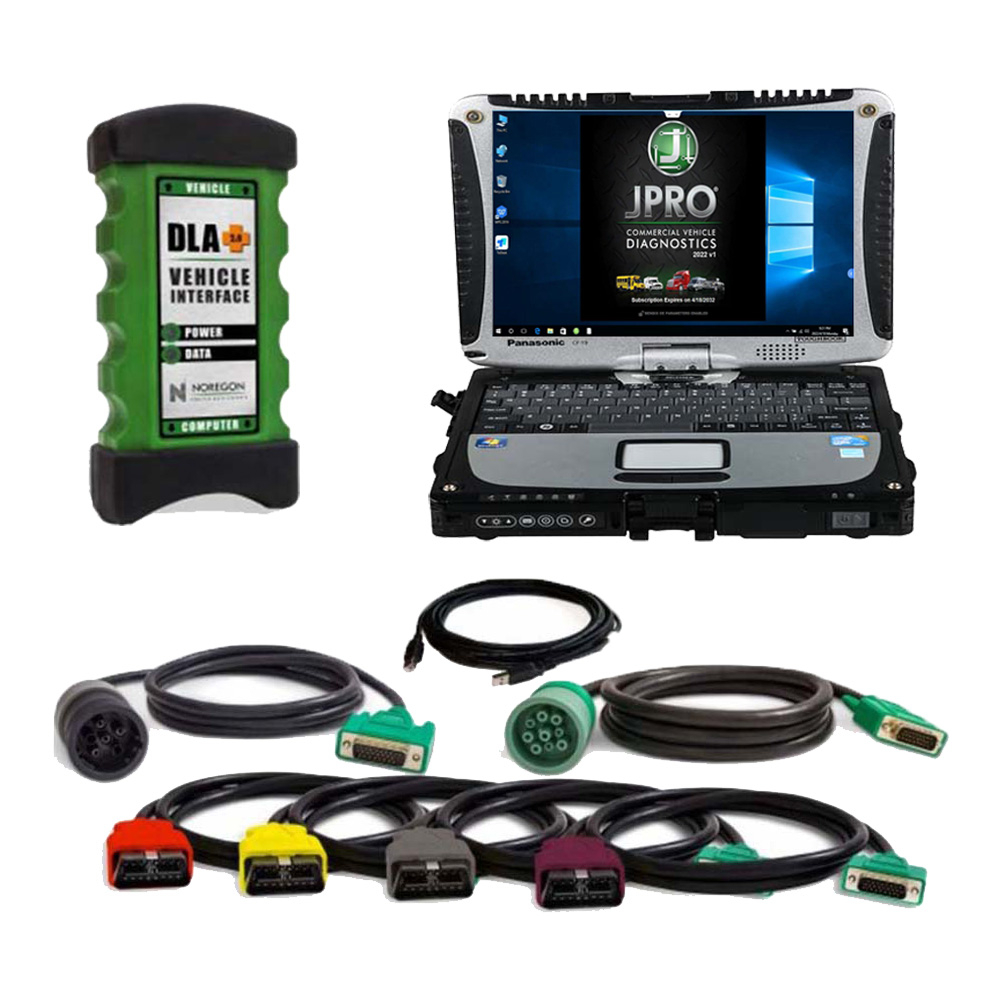 Package:
1.Second Hand Panasonic CF19 I5 4GB Laptop(With JPRO Professional Diagnostic Software)
2.JPRO DLA+ 2.0 Adapter Cable
3.Heavy-Duty Vehicle Cables Type 2 Vehicle Cables (6-Pin & 9-Pin)
4.Medium-Duty Type-B OBDII Cables (Ford, GM, Sprinter/Hino/Isuzu, Mack & Volvo)
5.USB Cable
6.DVD(JPRO Software with keygen+ins)
7.Adapter Carrying Case
Panasonic CF19 I5 4GB Second Hand Laptop Specification:
Model : CF-19
Processor Type: Intel(R) Core(TM)I5 CPU i5-3320
Memory Size: 4096 MB
auailable Menory: 3893 MB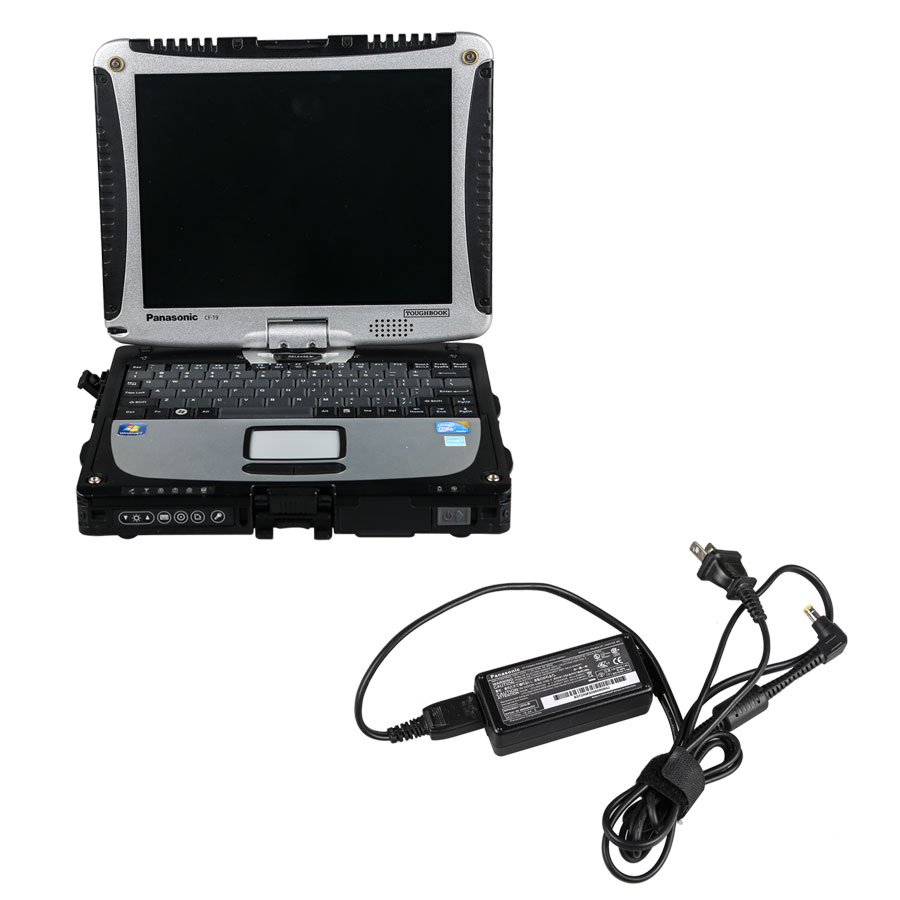 JPRO Professional is the #1 in-shop diagnostic and repair solution. With coverage of all makes and models, plus industry-leading bi-directional controls, JPRO helps technicians find and fix all issues on a truck.
JPRO software includes an embedded troubleshooting module, Fault Guidance, and customers have the option to add NextStep Repair, a repository of repair manuals and step-by-step instructions for repairing fault or symptom-based issues across all engine makes and models.
JPRO Truck Diagnostic Tool Features:
1.Includes Heavy-Duty Modules: Mack, Volvo, Cummins, Detroit Diesel, International & PACCAR
2.Includes Medium-Duty Modules: Ford, GM, Isuzu & Sprinter
3.Bi-Directional Controls – Perform parameter changes (Mack & Volvo), DPF Regens (Mack, Volvo, Cummins, Detroit Diesel, International & PACCAR) & bi-directional tests with proprietary data & faults
4.OE Level Fault Code Information – Display over 99% of Heavy-Duty & Medium-Duty fault codes with detailed OEM level component and trailer descriptions
5.Fault Management – Clears faults and diagnoses all vehicle components in a single, easy to use application
6.Vehicle Reporting – View and print log files, including: Vehicle Health, Trip Reports & LOV Reports
7.Store & Save Data – Record data log files for playback at a later time, even away from the truck
8.Total Vehicle Health Status – See the entire vehicle in one pass on one screen + Up-to-Date – Provides 99% coverage of all heavy-duty truck DTCs through 2022
JPRO Professional truck scanner is the most comprehensive and powerful all makes, all models diagnostic tool available in the industry today. More information please click Heavy Duty Diagnostic tools.