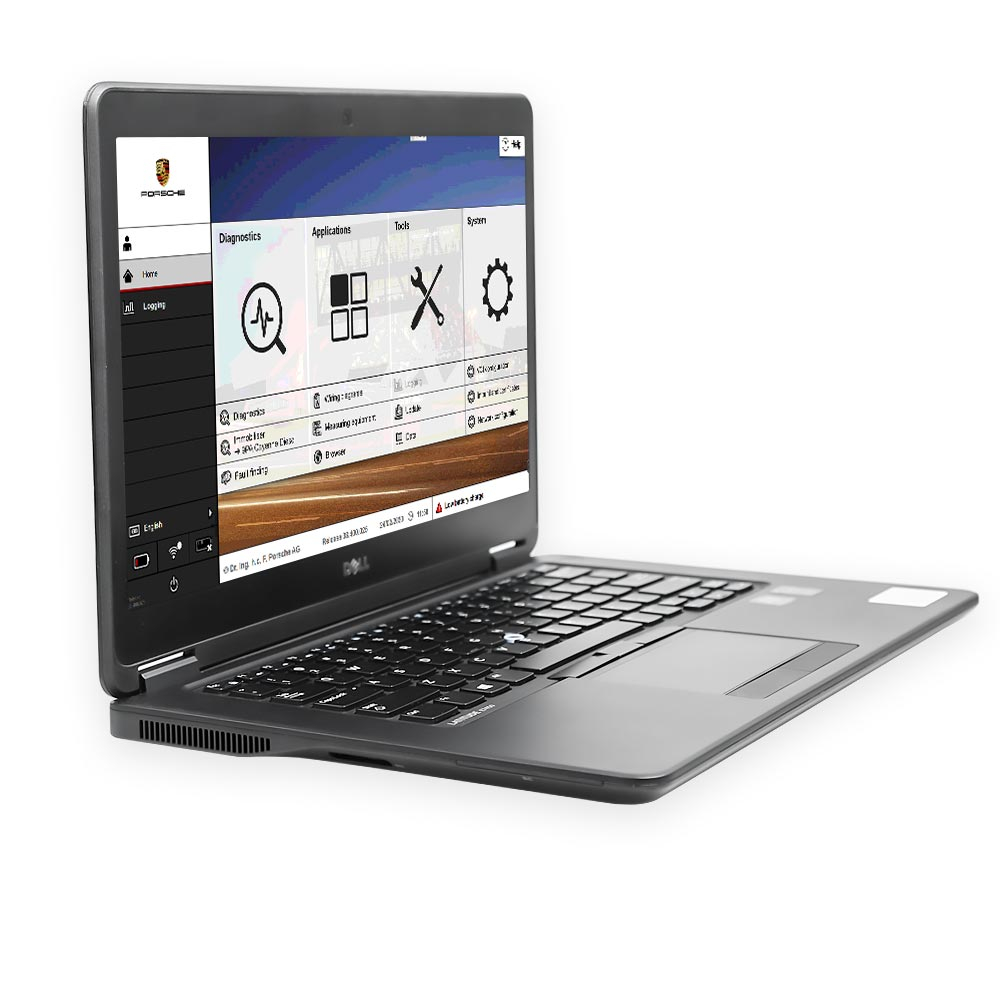 Piwis III for Porsche Support Diagnosis and Programming till 2023
Piwis iii for Porsche Overview:
1. Software Version: V41.900.022 + V38.250.000
2. Connection: USB/Wifi
3. Functions: read and remove faulty code, diagnosis, Programming, wire diagram, etc.
4. Support Vehicles: All Porsche cars till 2023
5. Windows System: Win8 64bit
6. Warranty: One Year
7. Update Method: Via SSD (send back to update, or get a new one)
8. Laptop Request: 1920×1080 high-resolution is necessary. have AHCI hard disk mode to boot, or the software cannot show completely.
Piwis 3 User Tips:
1. Please do not copy the hard driver, otherwise it will not under warranty.
2. Please use this Piwis 3 Software SSD as the internal disk to boot the laptop, Please do not connect to the laptop by USB.
3. You must need to use piwis 3 hard disk drive to work with Lenovo Yoga S1 i5 8G laptop or Lenovo Yoga12 i5 8G laptop.
4. This is Piwis 3 hardware with software without a laptop, if you're not familiar with laptop configuration, can not get them for working smoothly.
PIWIS III FOR PORSCHE MAIN FUNCTIONS:
Diagnostics application
It is used for communication with control units. You can search for, identify, code and control program units, read out the event memory, execute complex processes, change drive links and execute routines.
Guided fault finding (GFF)
Generates a test plan for a fault code. This test plan shows the best sequence for carrying out tests. GFF compiles a list of recommended tests, documents and wiring diagrams
Actual values/input signals functions
Displays you the actual values and input signals of control units
Drive links/tests function
Displays the drive links of control units, allows you to change the parameters of these drive links and run test routines for individual control units
Maintenance/repairs function group
Use this function to call up control unit-specific processes that cannot be implemented generically from the ODX data
Coding/programming function group
Use this function to write coding values. Values can be coded automatically or set manually. This function group includes (Automatic coding, Manual coding, Customer-specific settings and Factory settings) coding modes
Logging
Use this function to activate logging for diagnostics, guided fault finding (GFF) and measuring equipment applications. Temporary and permanent working log can be created
Filter
use this function to limit the view of the control units installed in the vehicle. In the diagnostic application you can create, edit, activate, deactivate or assign filters
Wiring diagrams application
This application is the representation of physical connections and layouts of circuits
Piwis III Supports Car List:
All Porsche from 2000 till 2023 (recommend to work with cars after 2012):
Porsche 911(997) (991)
Boxster/Cayman (987)
Cayenne up to MY 2010
Cayenne from MY 2011
Panamera
Especially the latest models:
Panamera (971) 2018
Cayenne (92A) 2018
Macan (95B) 2018
911 (991) 2018
and other old models
Piwis 3 Software Display: