As we all know the cat et last version is 20014C v1.0,but the hardware only can use CAT ET Software,the question is the license is outdate,how can I get the last key?
Now I share the pic of getting the license key,
The fist is we need the software of cat et 2009Bv1.0,if you doesn't have it, you can get it from me, I have the software 2009-2014c,all of them.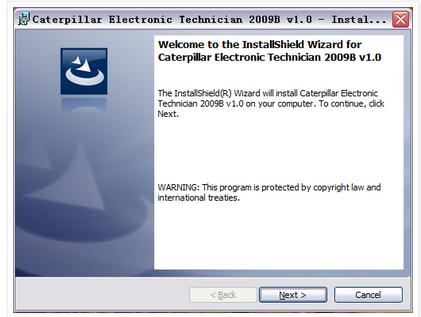 Next and then you will see: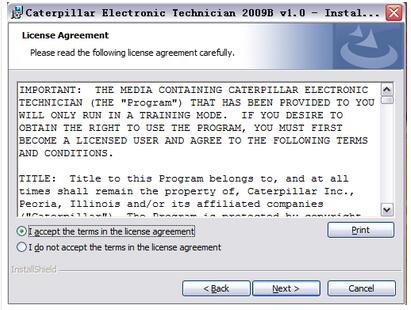 And we accept the terms in the license agreement
It is working, installing, When the software installation is complete, we will find the software icon on the desktop.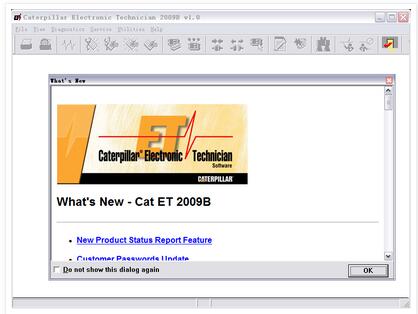 Open it,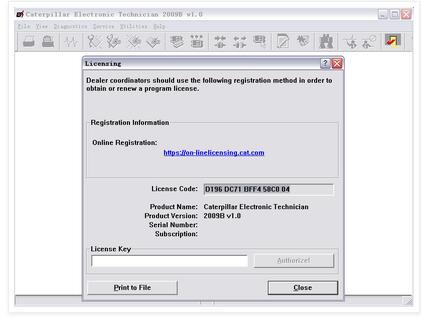 Click ok tag, We see the Tips that the software without authorization.
Copy the license code,and sent it to me we can help you for license key.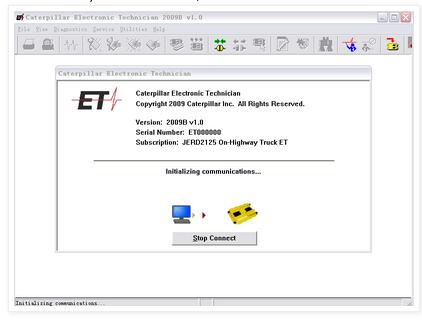 When paste the license key and authorize ,the cat et tell us it is licensed.
in fact,the steps of cat et 2010-2011B is the same as 2009B