CAT3 USB Introduction:
Model name:CAT ET 3
Software Version:V2021B
Firmware Version : Adapter III (This Version is Real CAT3,Best PCB)
Update:By link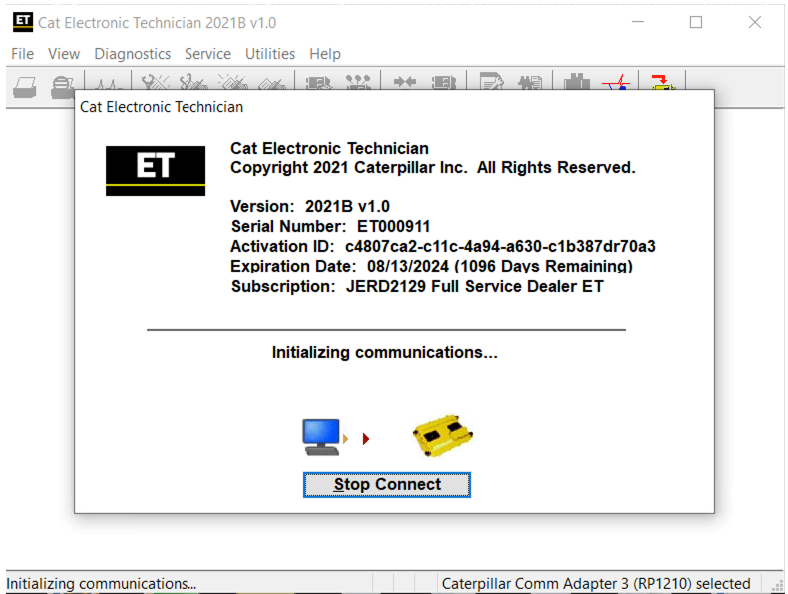 Languages:English, Chinese, Danish, French, German, Italian, Japanese, Portuguese, Russian, Spanish
Functions:Diagnostic interface
Connection:By OBD2.
Computer requirements:Windows XP/Windows7 32 Bit ONLY
Our CAT3 is really perfect CAT3,support update.New PCB,not cat2 in new case!!!
CAT3 Description:
CAT Communications Adapter III is the latest generation of the CAT Communication Adapter group,and replaces the CAT Comm Adapter II. This is the only recommended communication device for CAT,and the only datalink device that will allow you to properly communicate with a CAT engine on dual datalinks. This function is needed for some CAT ET (Electronic Technician) functions.
ET Function:
1.Display "Logged Event Codes" to show engine over speeds,High temperatures, fuel consumption, etc.
2.View ECM's current configuration and change user settings
3.Perform diagnostic tests and calibrations, and calibrate
4.Electro-mechanical and electro-hydraulic components
5.Context sensitive help leads operator through every task Cat ET can perform
6.Data Logger and Data Log Viewer allows recording of ECM signals for delayed troubleshooting capability.
Functionalities Shows all operating conditions that cause high repair costs such as:
Over speeds, high temperatures, fuel consumption, transmission shift counts. This can provide awareness to change operator Cat "ET Trainer" is now included in ET Program. It allows Users to train and practice using Cat ET without a Communications adapter or Electronic Control Module (ECM).This is a free feature of Cat ET.
Communication:
1. Allows communication between service tools and engine controls using various data links such as J1939/11, DeviceNet (future release), CAT DataLink, and J1708 (ATA) vehicle networks
2. Flash program allows adapter firmware upgrades as additional features become available
3.Uses J1939/11, high-speed data link (part of ADEM III controls), substantially reducing flash time
4.Automatically selects J1939/11 when flashing the engine (reduces the flash time approximately 80%, from 14 minutes to 3 minutes).
CAT 3 Specification:
1.ECM Summary screen lists every control module on equipment
2.Being tested and gives information on these modules.
3.Fast hookup and real time display of systems status. Displays ,readings such as rpm, boost, pressures, temperatures, etc. for Easy troubleshooting.
4.Identifies faulty sensors, harness connectors, and system parameters which are out of specification. Allows customers
5.To help dealer identify problems without visiting machine.
6.Identifies intermittent sensors and wiring problems during Machine operation and keeps a record of each one. Shows when problem occurred and how often it happened.
7.Added information to allow customer to assist dealer in diagnosing and repairing problems. (Trouble shooting Help is not built in with in the program, you will still need go back to books in order to follow a repair description and steps in each Fault Code display within the program).English and metric units of measure integrated help file to easy learn the "How To" around the software.
Support car list of CAT Caterpillar ET Diagnostic Tool :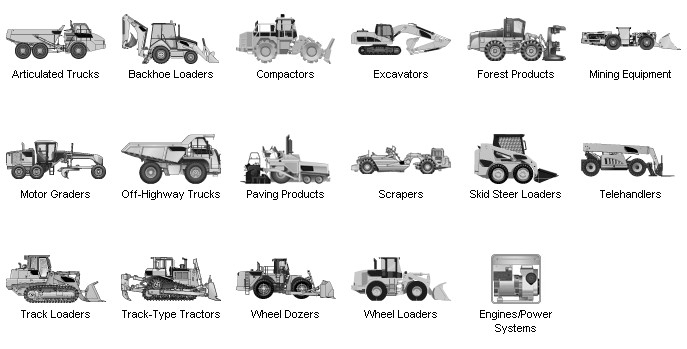 The list of supported CAT machines and engines can be found below(if your vehicle is missing, please contact us we will double check):
Engines:
Electric Power
Electric Power Generation
Industrial
Marine Power Systems
Oil and Gas
Machines:
Articulated Trucks
Asphalt Pavers
Backhoe Loaders
Cold Planers
Compactors
Dozers
Drills
Excavators
Feller Bunchers
Forest Machines
Forwarders
Harvesters
Hydraulic Mining Shovels
Knuckleboom Loaders
Material Handlers
Motor Graders
Off-Highway Trucks
Pipelayers
Road Reclaimers
Site Prep Tractors
Skid Steer and Compact Track Loaders
Skidders
Telehandlers
Track Loaders
Underground – Hard Rock
Underground – Longwall
Underground – Room and Pillar
Utility Vehicles
Wheel Dozers
Wheel Excavators
Wheel Loaders
Wheel Tractor-Scrapers
The Second hand Dell D630 Laptop specification:
Brand: Dell
Type: Laptop/Notebook
Screen Size: 14.0
Memory (RAM): 4G
Processor Type: Intel Core 2 Duo
Primary Drive: DVD+/-RW
Processor Speed: 1.80 GHz
Processor Configuration: Dual Core
Package :
1.Used Dell D630 laptop
2.Real CAT et3 Comm Adapter III(it's best quality cat et 3,not adapter 2,please check Communication port)
3.USB Cable (From device to your computer)
4.J1939/J1708 9PIN Cable (from device to your truck)
5.6PIN Cable (for old truck)
6.14PIN Cable(for new truck)
7.Plastic box