Yanhua BMW key programmer is supported to read/write ISN & clone BMW E/F chassis MSV80, MSD80, MSD81, MSD85, MSD87, MSV90 DME. Must work with Mini ACDP basic module on a smart phone. Compatible with Android & iOS systems.
Features
1. Fast reading/writing ISN & clone DME on the bench without having to open the shell or program DME.
2. Special interface board is more convenient than a wire connection, easier and safer, more efficient and reliable.
Support DME type: Continental, SIEMENS
Mini ACDP APP Operation Steps
Step1. Connect
Step2. Read/write data
Step3. Disconnect
Yanhua ACDP BMW allows to backup & write data, read & write MAPS, INT/EXT EEPROM, and modify ISN data.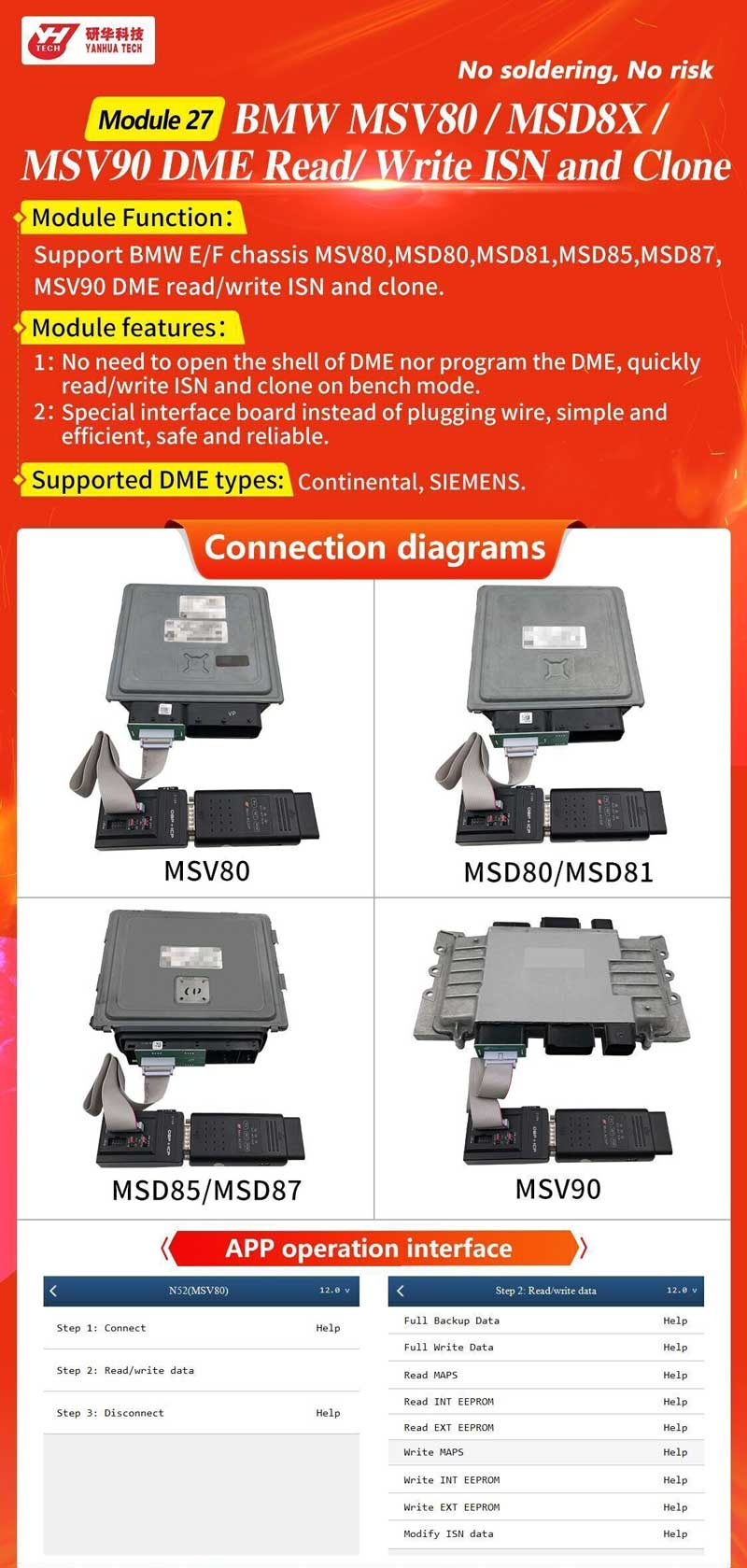 How to connect Module 27?
1. Prepare ACDP, OBP+ICP adapter, interface board & BMW DME.
2. Connect the interface board correctly to the DME interface as shown.
3. Short the CAN resistor on the OBP + ICP adapter to the "CAN-R Join".
4. Connect all together.
BMW MSV80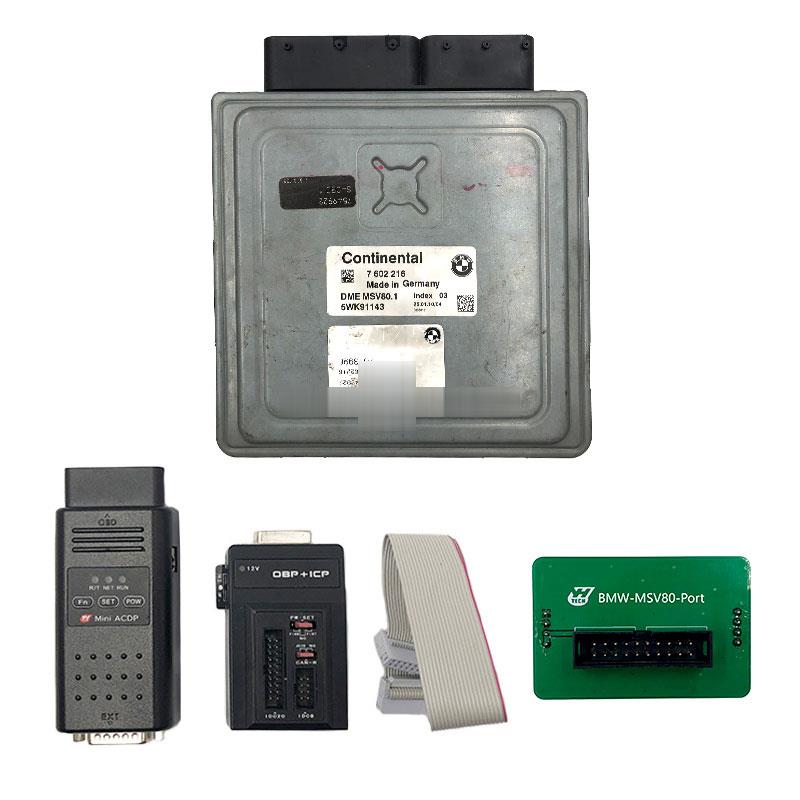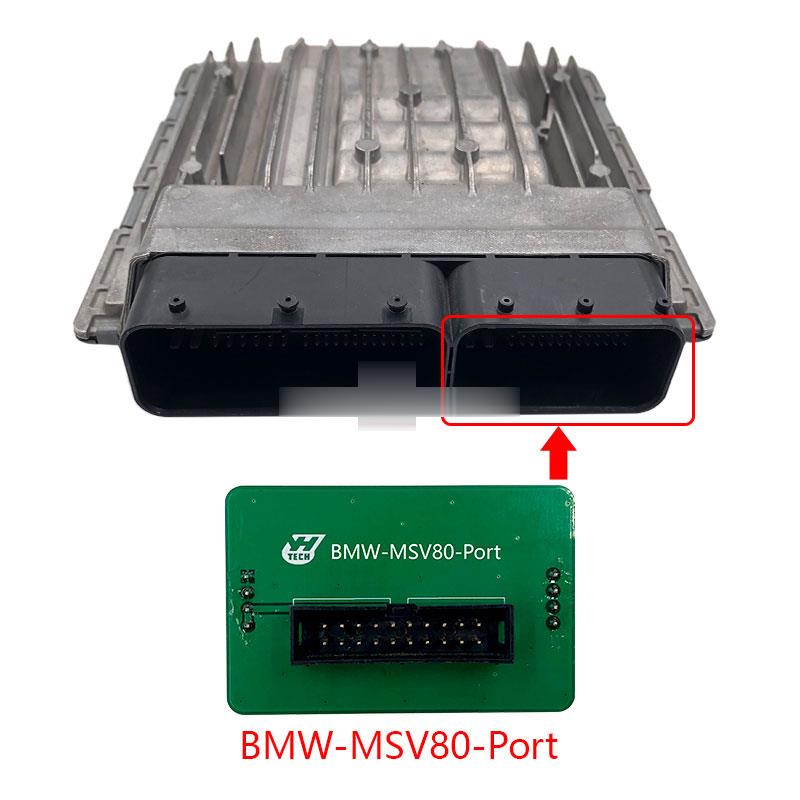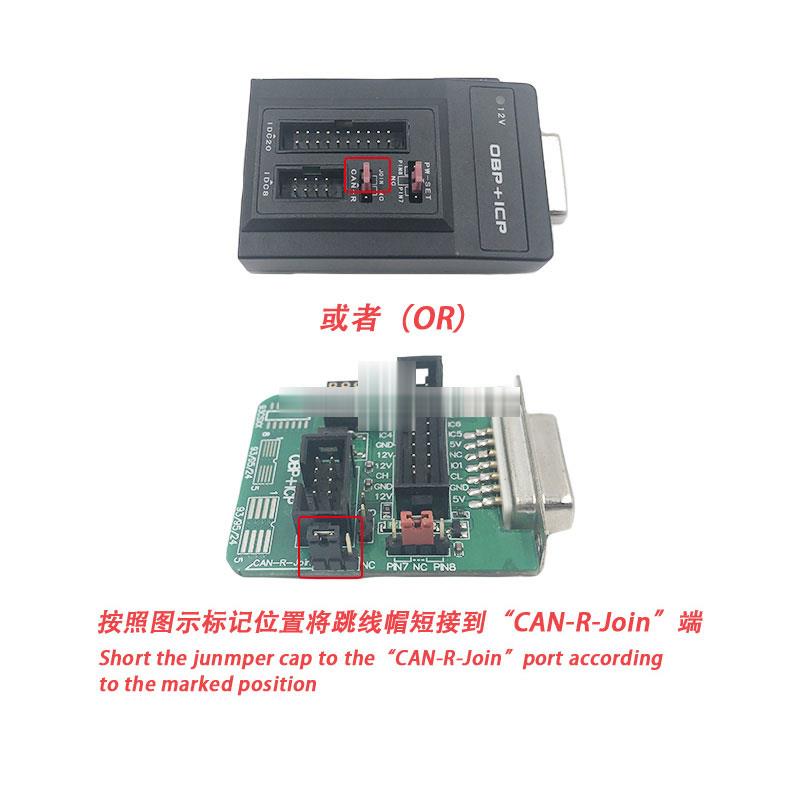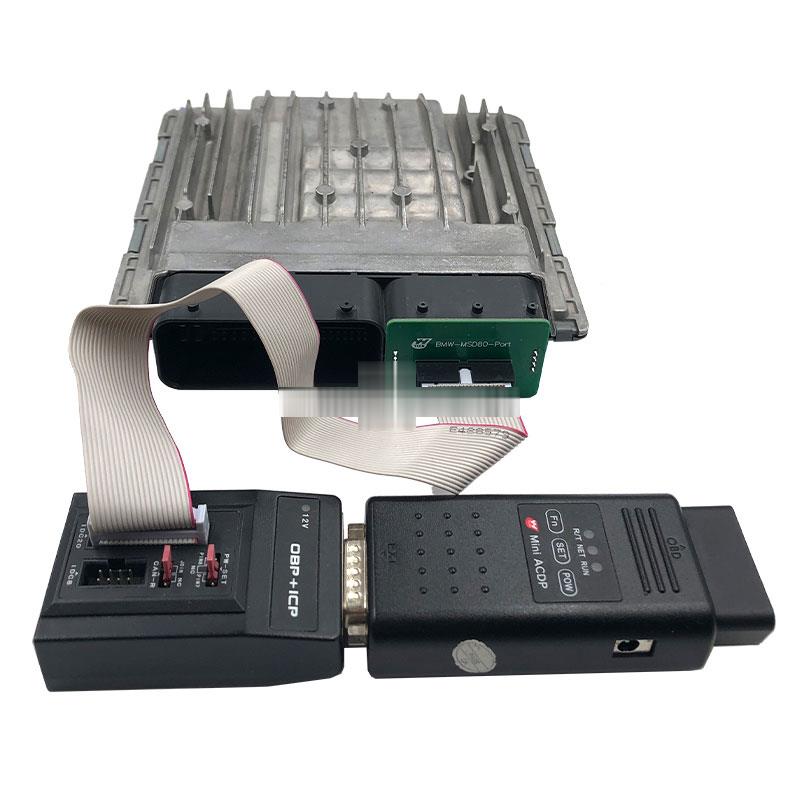 BMW MSD80/MSD81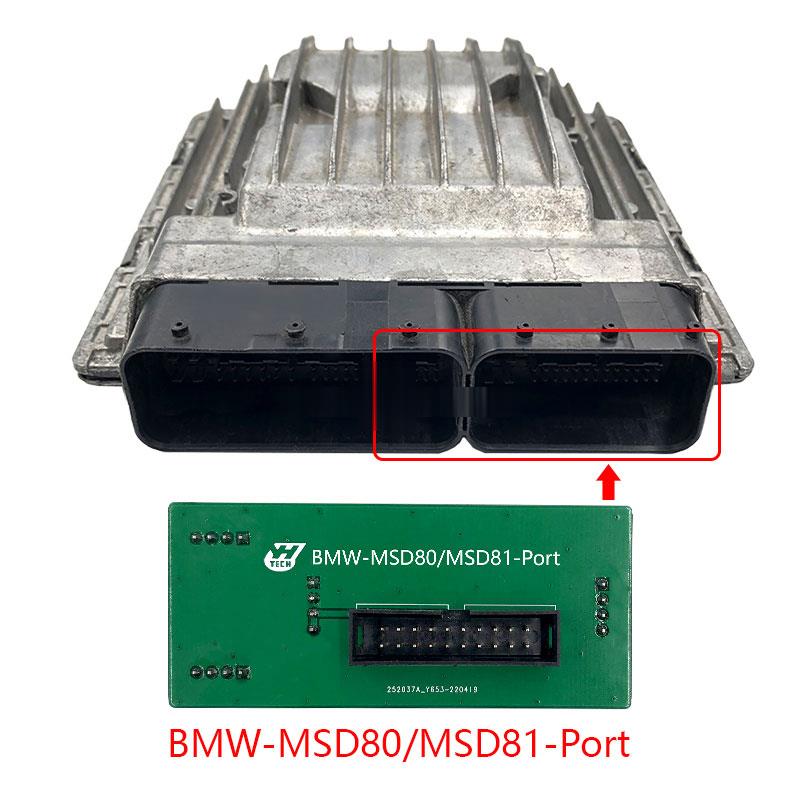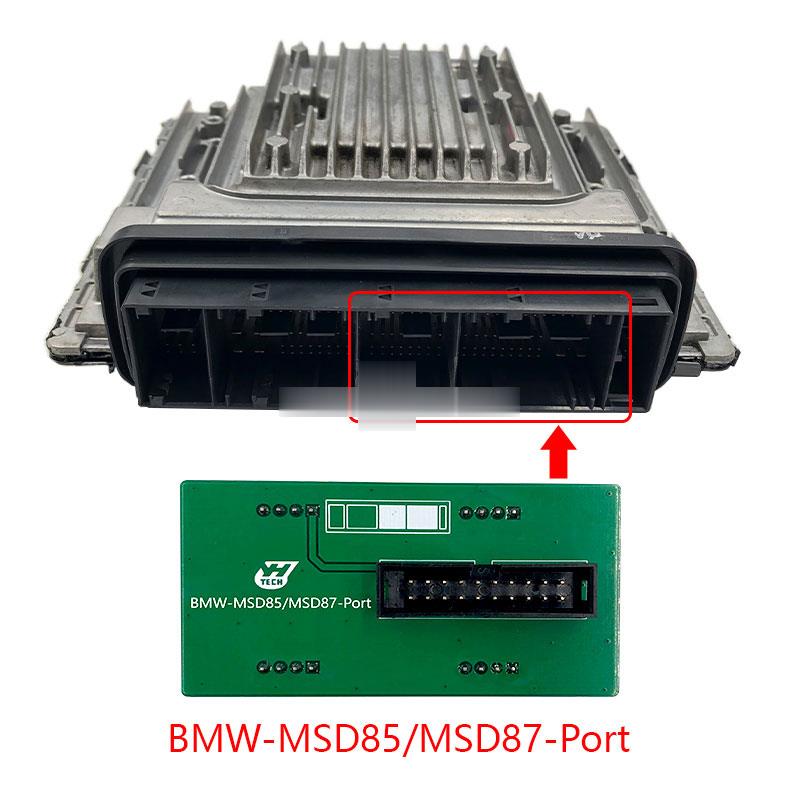 BMW MSD85/MSD87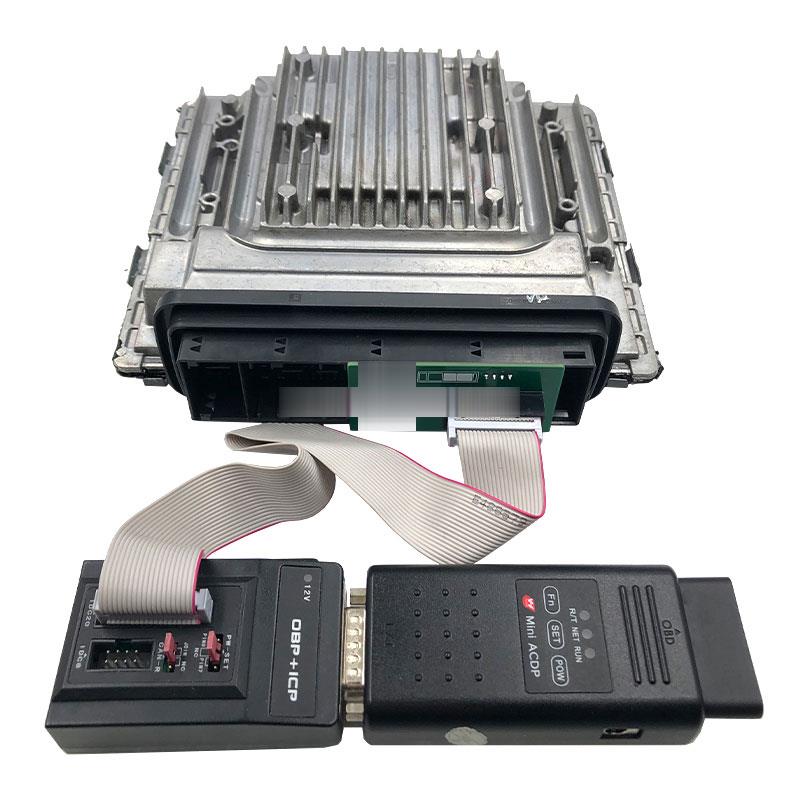 BMW MSV90