Screen Layout:
The Special Tests screen has the following areas:
a). Display Area
The Special Tests display area has two columns:
* Description – Provides the name of the parameter.
* State – Displays the current state of the parameter: "Not Installed", "Active", or "Not Active".
The Special Tests display area contains all of the available Special Tests for the currently selected ECM. Each ECM has one or more Special Tests displayed. However, only one test may be selected at a time.
b). Button
The buttons available in the Special Tests screen are:
* Start – After selecting one of the parameters, click this button to begin testing. This button is disabled until after the Stop button is clicked.
* Stop – Click this button to stop the selected special test in progress. This will change the state of the test. The Stop button is disabled until the Start button has been clicked.
* Stop All – Click this button to stop all special tests in progress. This button is enabled only when one or more tests are activated.
Cat et Caterpillar Electronic Technician Software:
Brand: Caterpillar
Region: WorldWide
Support Multi-language:English, Chinese, Danish, French, German, Italian, Japanese, Portuguese, Russian, Spanish
Support All cars of CAT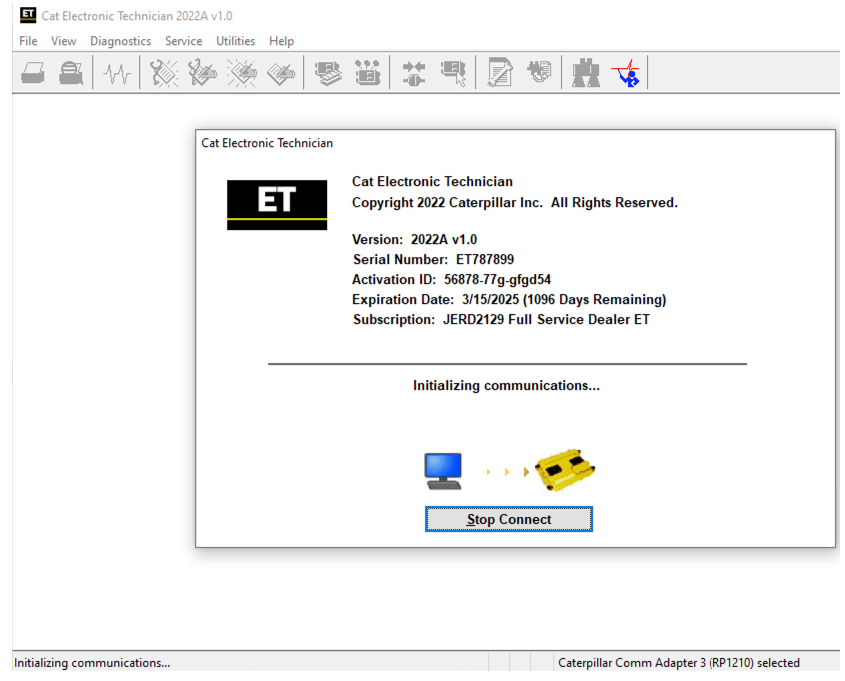 CAT Caterpillar ET Diagnostic Tool from Caterpillar provide the capability to access Electronic Control Modules (ECMs) from a personal computer. Many job-critical tasks can be performed with an electronic service tool.