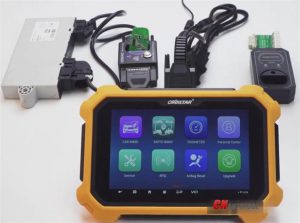 OBDSTAR X300 DP Plus Renew BMW 868MHZ Key with Godiag CAS4 Test Platform
OBDSTAR X300 DP Plus with OBDSTAR P001 support key renew function for Audi, BMW, VW, Volvo, Chrysler, Renault, LANDROVER, Opel, Kia, GM, Chevrolet, Hyundai and Citroen. No need extra PCF79XX adapter. With Godiag CAS4 CAS4+ Test Platform, it works perfectly on BMW. Only 2 Minutes!
X300 DP Plus Renew BMW Key list:
E chassis
Original key_OEM_KEY
Original key_315MHZ
Original key_868MHZ
F chassis
315MHZ
IN-Circuit-5WK49663
IN-Circuit-HUF5662
434MHZ
IN-Circuit-5WK49662
IN-Circuit-HUF5663
IN-Circuit-HUF5767
868MHZ
IN-Circuit-5WK49661
IN-Circuit-HUF5661
Steps& Guide to renew BMW key:
For the new user, you need to register an account on X300 DP Plus before operation.
Check the video to register quickly.
Here takes BMW 868MHz key as an example.
Step 1: Detect key by Godiag Test Platform
Connect X300 DP Plus, Godiag BMW CAS4/CAS4+ Test Platform and CAS4 module
Put the original BMW key chip into the godiag cas4 test platform
Then operate on X300 DP Plus tablet
Select CAR IMMO>> Europe>> BMW MINI>> BMW newest version>> BMW>> CAS4/CAS4+>> Key Detect
Connect to the server and make sure the internet connection is normal
Turn on the ignition and emergency flasher
Close the key to the key identification area on the right side of the steering column
Detect out the key info, it's BMW 868MHz, CAS4+ (EMS4), F chassis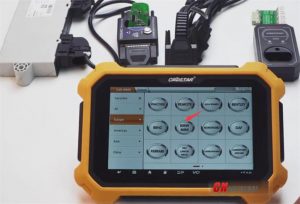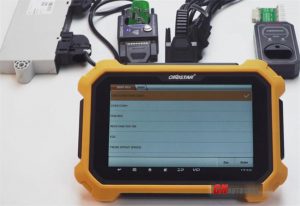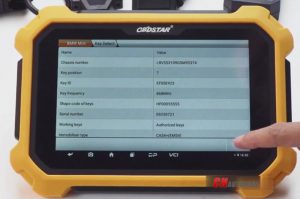 Step 2: Renew key by OBDSTAR P001 adapter
Back to the main menu
Select RFID>> All>> Renew key>> Renew key newest version>> BMW>> F chassis>> 868MHZ>> IN-Circuit-HUF5661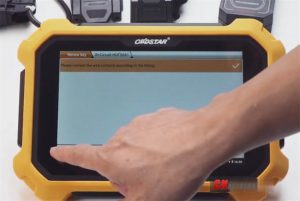 Check the wiring diagram to connect the wire correctly
Weld the wire to the chip using a welding tool
Connect to P001 adapter and X300 DP Plus key programmer
Supply the 12V power to the adapter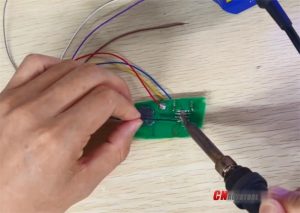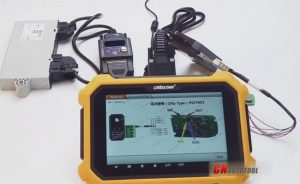 Then it starts renewing the key, wait a moment
Data brushing successful!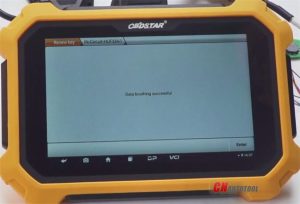 For the full car key model supported, please check OBDSTAR X300 DP Plus renew key list.