What's the difference: Autel IM508, IM608 and MaxiIM KM100?
Autel MaxiIM IM508 is combining powerful immobilizer and key programming capabilities with advanced automotive diagnostics and service functions.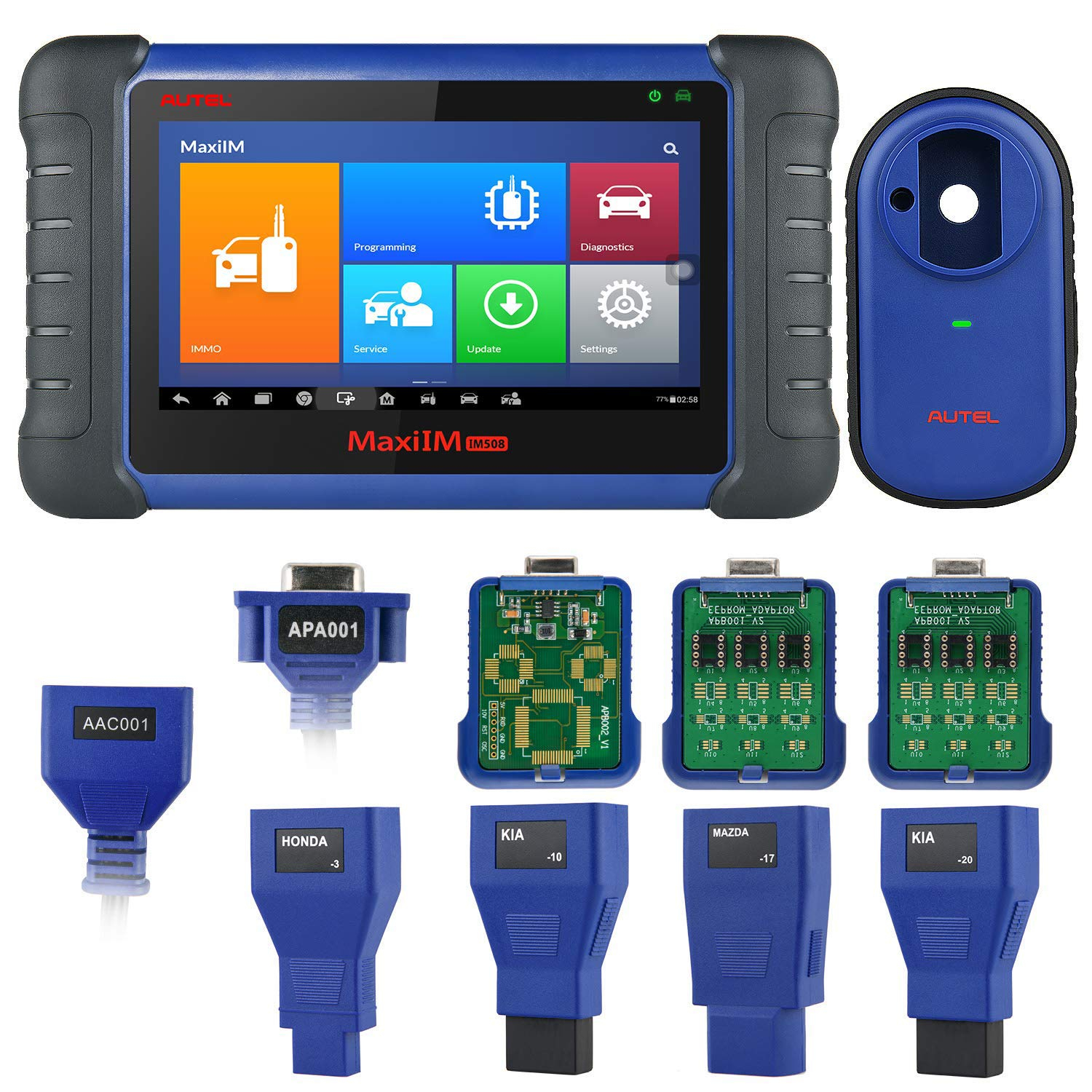 Autel MaxiIM IM608 is the most advanced and the unique all in one key programming and diagnostic tool that combines advanced key programming, all systems diagnostics, and advanced services in one Android based 10.1-inch touchscreen tablet.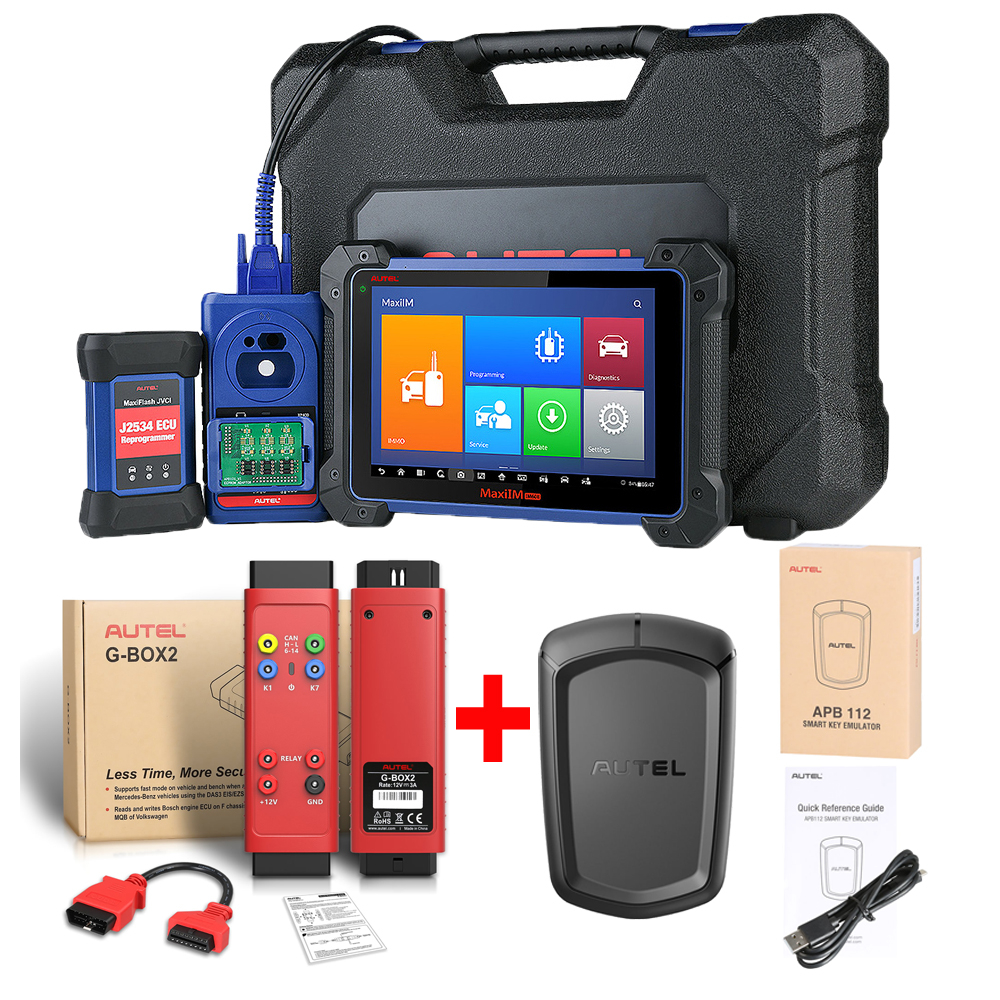 Autel MaxiIM KM100 universal key generator kit is newly designed by Autel. It's a professional intelligent tool solution for auto keys with OE-Level quality. Difference from Autel IM508/IM608, it can generate universal transponder & key (60-second for Autel universal only), read/write/clone transponder, and detect frequency& ignition coil.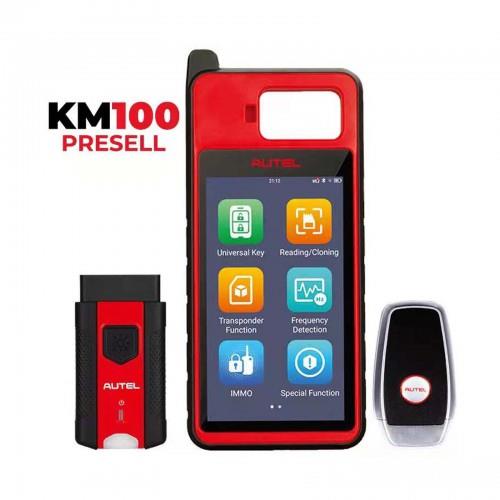 Comparison: Autel MaxiIM IM508 vs. IM608 vs. KM100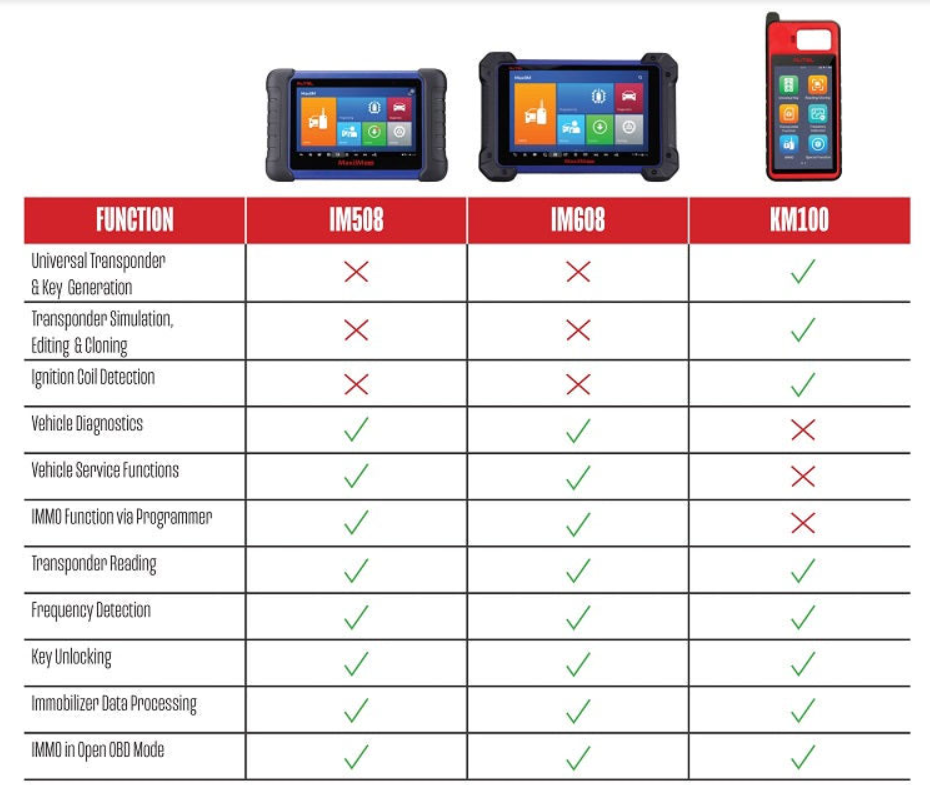 Autel IM508 and IM608 are immobilizer key programmers, KM100 is a key generator/copy machine.
Autel KM100 universal key generator kit comes with 2 blank keys for you to use at your convenience. One has the Autel logo on the back and the other does not.
KM100 also contains MaxiVCI VCI200, so you can perform key simulation and key learning after generating a key.
With a USB cable, you can transfer data from another device, such as Autel IM608, to a laptop and from the laptop to the key tool.
Autel MaxiIM KM100 Pros& Cons:
Pros:
Global Version No IP Blocking Problem
Free Update Online Lifetime
Available with multi-language: English, German, Spanish, French, Polish, Portuguese, Italian, Dutch, Swedish, Russian, Turkish, Korean, Japanese, Hebrew, Arabic, Thai, Vietnamese, Traditional Chinese and Simplified Chinese.
Support AutoVIN
Support 8 key series and 37 models
Industry-Leading coverage of IMMO learning via OBD for more than 90% of models
Simple operation, guided user instructions, easy to use
Cons:
Cannot diagnose vehicle
Doesn't support vehicle service functions
Doesn't support IMMO function via programmer
If you want to update your Autel Diagnostic Scanner, please click here:https://www.cnautotool.com/category-37-b0-Autel+Tools.html