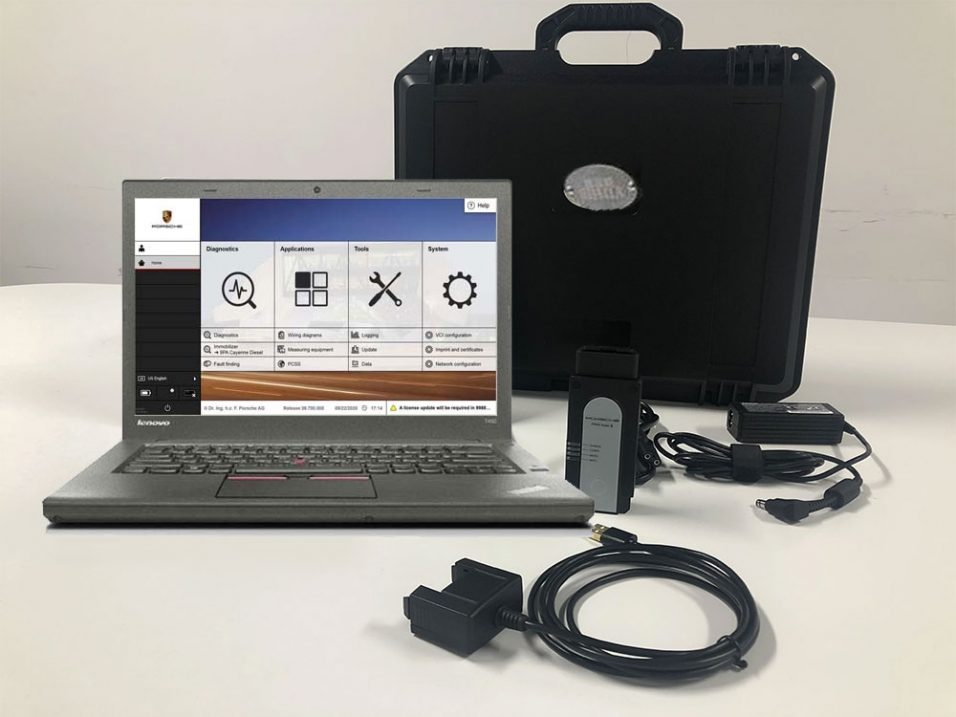 Porsche PIWIS III is the newest Porsche Diagnostic Tool in the market.
PIWIS III PST3 can replace Porsche Piwis tester II completely. PIWIS III compare with Piwis II, support Porsche new model after 2018. Most client request for Piwis 3 recently.
Kindly note: Only Porsche Piwis 3 Original in stock now.Eobdtool.com have Original Piwis 3 with Panasonic CF-54 installed the Piwis III software ready to use for sale.
PIWIS 3 Porsche VCI3 Porsche PIWIS Tester III with Panasonic CF 54 eobdtoolcom PIWIS III Porsche Piwis Tester 3 For Porsche Car Till 2018
Package Listing :
1× Piwis3 Tester
1× USB Cable
1× 256G SSD
It covers all new vehicle models up to 2018
Client will get original PIWIS III Porsche VCI3 with the latest software installed on Panasonic CF54 ready to use from CnAutotool.com. Piwis Tester III support regular software updates, Piwis III full set come with developer mode option for additional functionality, which support navigation map conversion, unlimited license.
PIWIS TESTER III VEHICLE COVERAGE UP TO 2018:
1. 911
2. Cayenne
3. Macan
4. Boxster/Cayman
5. Panamera
Piwis III Porsche PST3 can read trouble code, clear trouble code, shows ECU information. It test live data, display actual values, and programs. On all; process malfunction navigation, showing all interior circuit diagram. Especially if Porsche were produced after 2005. The PIWIS III has original oscillometer and multi-meter Function. It is the absolutely necessary tool for the job.
PIWIS3 with Panasonic CF-54 full support Porsche car diagnostic and programming, Piwis III 's latest Porsche scanner is only one PIWIS Tester work for Porsche Car after 2017. Piwis III replace Piwis2 for Porsche new models.
Any need for Piwis III Porsche Piwis tester 3 just contacts us freely.