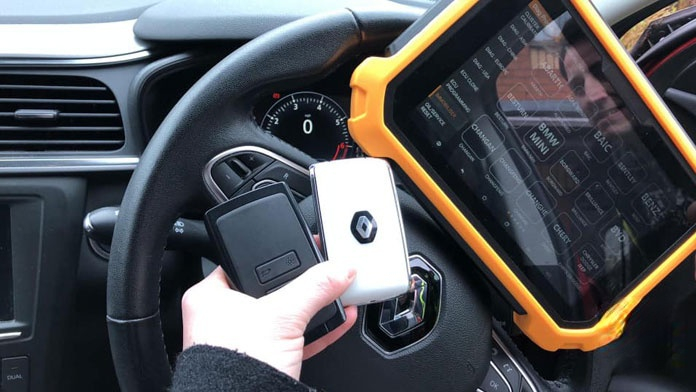 Question: What Renault all keys lost does obdstar x300 dp plus supported?
Answer:
X300DP Plus supports following Renault AKL models:
Video demo:
OBDSTAR Program 2017 Renault Koleos all smart keys lost
If second key is a new blank key, you need to make a dealer key first. If second key is original key, you don't need to make a dealer key.
Other feedback:
1) Programming of a Renault CAPTUR phase 2 (2018) with the OBDSTAR succeed
2) Renault Talisman, 2017 year, all keys lost, make dealer key and program smart card OK.  It's safe, easy and quickly, you need reading BCM, precode your new card, and coding this card.
3) All key lost Scenic 4 2017 done by Auto Key Programmer obdstar x300dp plus.  You learn flash first but with obd renault adapter. If you don't have the converter you have to plug the card without connecting the OBD but by feeding in 12 v the tablet.
4) AKL capture 2016 done by OBDSTAR. With the converter green adapter.
5) Renault scenic 2019 all keys lost succeed.  Need safe battery voltage.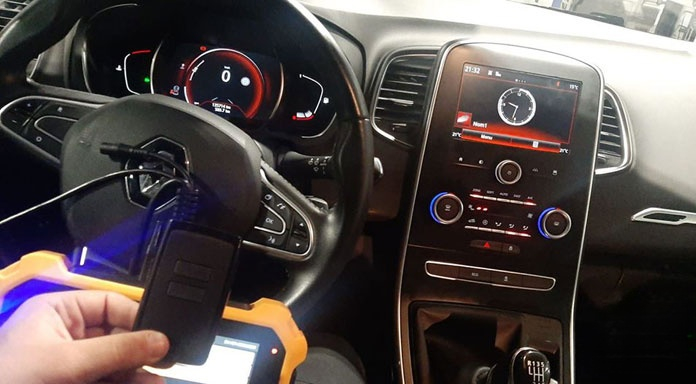 6)  Kadjar 2016 read pin and add a new key succeed. update to new version (30.87).  Now all works perfect.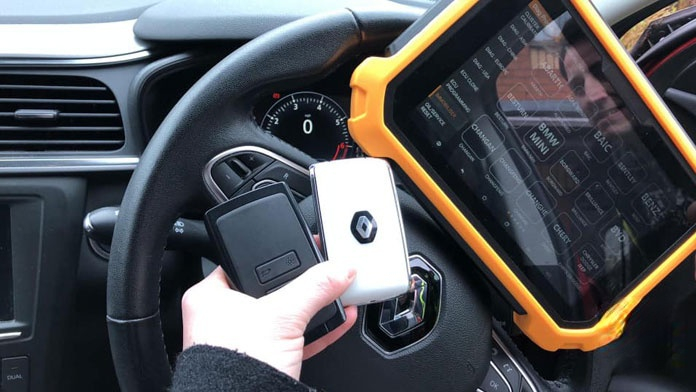 7) OBDSTAR cannot do Renault Kwid AKL, only copy, i just tried.
8)  Renault Master 2010 All lost Key in a minute!!! Pin code is needed. Very very good!!!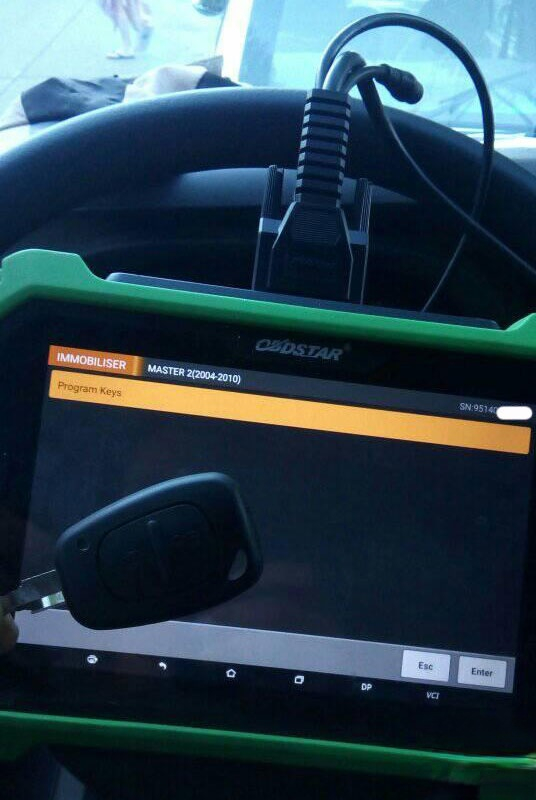 9) I have X300 DP Plus and this is the list of successful Renault keys programmed:
Megane 3, year 2010 and 2012
Laguna 3, 2011
Espace 5 , year 2016 and 2017
Megane 4, 2016
Duster 2014, 2015, 2016
Koleos 2014
Clio 4, 2015
Any need please feel free with us sale@cnautotool.com, thanks